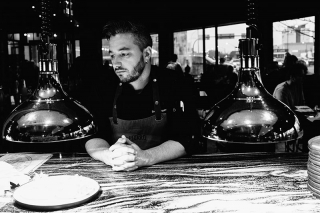 Mustard from Saskatoon, Canada, Right to Your Kitchen
06 September 2020
Chef Steve Squire discusses prepared and powdered mustard in his favorite applications.
By Lisa Parrish, GMC Editor
If you want to find a chef who understands the use of mustard in applications across all dayparts, then you go to the source. The mustard source, that is. Chef Steve Squire, executive chef of Picaro in Saskatoon, Saskatchewan, Canada, knows a thing or two about mustard.
After all, Canada produces the most mustard in the world and the province of Saskatchewan is responsible for almost 80 percent of all Canadian-grown mustard.
I conducted an email interview with Squire and discussed how mustard is featured in his restaurant. He describes Picaro as genuinely unauthentic Latin cuisine where they take the heart and soul of Latin food and use what they have in Saskatoon. Below is our exchange: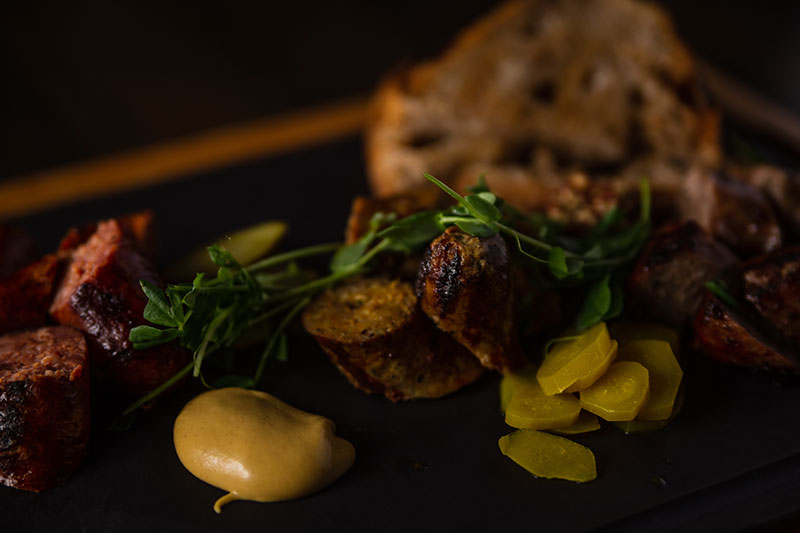 What is your favorite prepared mustard? Tell me two of your favorite applications that utilize prepared mustard.
My favourite types of prepared mustards are grainy Dijon and good old fashion yellow. I like to use grainy Dijon in marinates for chicken or pork. Mixing grainy Dijon with balsamic or Worcestershire can give dishes a nice sweetness with some great umami. I love working with yellow mustard, there is something so playful about it. I use it a lot in salad dressings to help emulsify them but also give them a nice sharpness.
What are some creative uses for prepared mustard?
I have used mustard in some interesting ways in my career. During black box competitions, I used yellow mustard to make salsa for tacos. For a nice hearty breakfast, I like to use yellow mustard in some quick BBQ beans for a fry up. During lunch, using Dijon for a vinaigrette is great for salads but I also like to thin it out with a bit of oil and toss some chickpeas in it. Then roast the chickpeas on high heat until they are crispy. This will add a nice crunch to a salad. One of my most favourite pork dishes uses pork loin marinated in smoked sweet mustard and lots of garlic and sage. Roast that on high heat and you get nice smoke pork without having to tend to a smoker all day.
Do you make your own prepared mustard?
We have made many different types of mustard in our restaurants; pickled mustard is what we use the most. We love to add it to sausage boards and grilled house-made bratwurst but what we are known for is using it on tamarind pulled beef tacos. I love to find beers that work well with sandwiches that use different mustard spice levels. One of the most interesting mustards we have made at Picaro was a grilled habanero mustard. I love the sweet citrus flavour of habaneros as it pairs perfectly with mustard.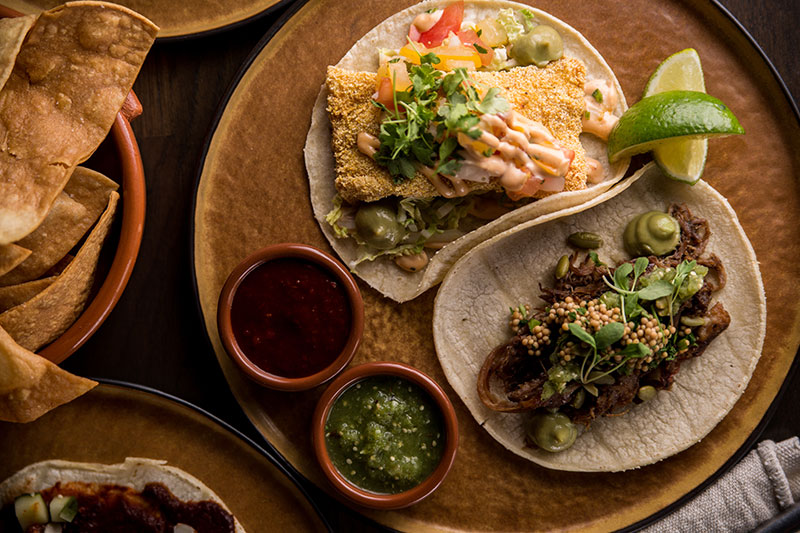 Can you give me two of your favorite applications utilizing dry mustard?
Dry mustard can be scary to some people but when you use it wisely, it can be a great enhancement to many dishes. My favourite use is mixing dry mustard into some Masa Harina. From here you can make tortillas, sopes or tamale dough. Mustard and corn are a great pair and it will give your tacos or tamales a little kick that will leave people scratching their heads. Another surprising use for dry mustard for me is in our Nashville Fried Chicken. We add a little bit to the paprika and cayenne pepper. I find it helps round out the flavours and has a bit of earthiness. Fried chicken is just good for the soul and adding ingredients from here in Saskatchewan really helps tie it to where we are.
Is there anything about mustard (either prepared or powder) you were surprised to find out about when you first started using it?
The more I started to learn about mustard and the genetic makeup of it (Ya, I`m that guy that learns that side of food) the more surprising of an ingredient it became. When you learn that mustard naturally has lecithin in it, you learn how to handle it properly for the dish you are making. If you want the clean, sweet mustard flavour, then you have to boil and rinse it several times. But if you are looking for the sharp spicy kick then just add it right in. Using it to emulsify sauces or dressing (due to the lecithin) allows you to adjust the seasoning. Knowing how to manipulate something like mustard will open many more doors as a flavour.
Tell me about the pickled mustard and carrots and why you paired it with beef at Picaro?
I love to use pickled mustard a lot. It is always exciting to see our guests discover it for the first time. The smiles they get from that burst of flavour is amazing. I always knew I wanted to have pickled mustard on our menu in Picaro to give it the Saskatchewan touch but thinking where I was going to put it in was tough. Our beef taco is inspired by Bahn Mi sandwiches, but we use slow-cooked beef cooked in a tamarind sauce. Beef and mustard are a staple in these parts but when you start looking into the food of south east Asia and the French influence, well it just started to make sense. Our pickled mustard is boiled eight times to remove the tannins and then we add a mix of cider vinegar, salt and sugar. To finish we like to add a little bit of lemon zest and parsley to enhance the zingy pop of the mustard seeds. Its sweet, bright and clean.
---
Click here to read the complementary story, "Pass the Mustard and Know the Facts: Teaching mustard's flavor and heat. It's more than just a spice and hotdog condiment."
Read this Meet the Growers article on mustard farmer Baine Fritzler for information on mustard growing in Saskatchewan, Canada.
Photos courtesy of Spread the Mustard.