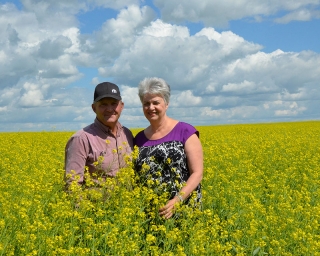 The Must-knows of Mustard
29 February 2020
Tiny mustard seeds creating condiments to medicinal applications.
By Thomas Smith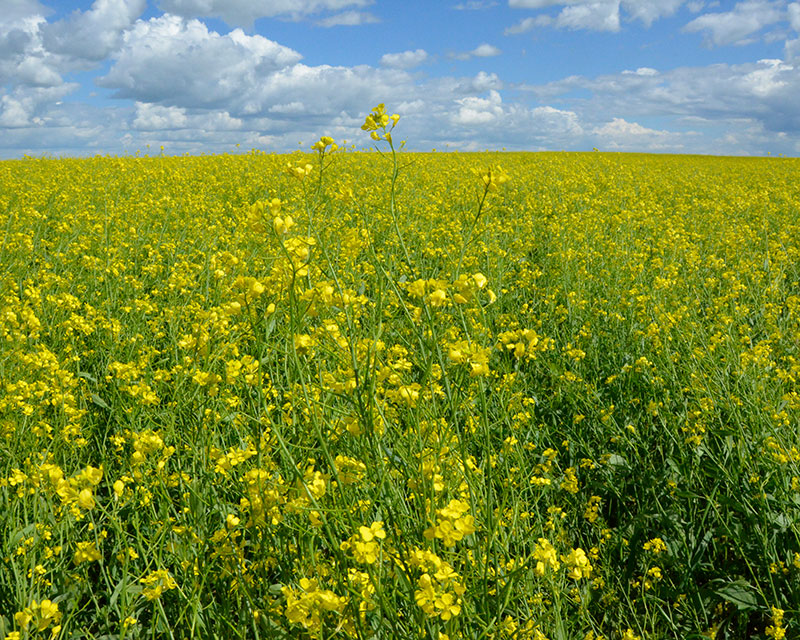 Mustard is best known as the key ingredient of the condiment that shares the plant's name, although surprisingly it has wide-ranging applications outside the kitchen as well.
The plant thrives in semi-arid prairies like that of Govan, Saskatchewan, Canada, under the care of farmers like Baine Fritzler. In fact, Canada produces the most mustard in the world and the United States buys 70 percent of it. The province of Saskatchewan is responsible for almost 80 percent of all Canadian-grown mustard. Fritzler said mustard is a finicky crop and attention to detail is necessary to cultivate high-quality mustard seeds.
"It's not the glitziest crop," Fritzler said. "One of the reasons I'm in this crop versus some of the others is because not a lot of people will follow me here. Not everybody can do this in terms of the weed spectrum you have on a farm. You have to have very clean fields and you have to keep them that way."
Fritzler's farm encompasses 4,000 acres, 500 to 800 acres are dedicated to growing mustard during any given year. He said mustard's growing season is about 94 days and each mustard acre produces around 1,000 pounds of mustard seed in that time. In fact, the crop's shorter growing season is a reason why attention to detail matters so much.
Mustard plants do not thrive in years with a great deal of rain. He said too much precipitation likely means smaller yields of low-quality mustard. "Price volatility is wild when mustard is in short supply because of a poor crop. Fortunes are made and lost when mustard is in short supply," he said. "There's nothing you can substitute for mustard."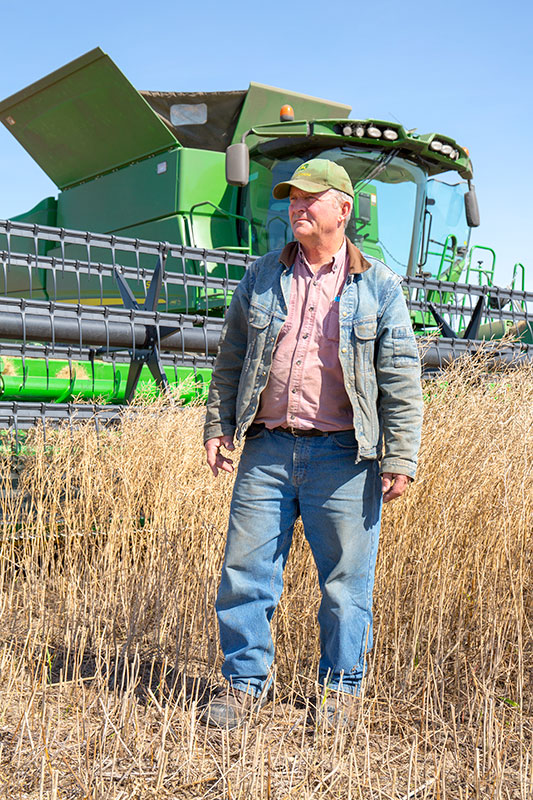 Mustard seeds have changed little through the years, for instance the seed has not undergone any genetic modification like other seeds. Even though the seeds have remained the same, Fritzler's farming practices have kept up with the times. His fields are seeded with GPS-automated self-driving tractors to make sure there is no overlap in seed rows. Fritzler applies current herbicides to fight weeds and fungicides when rains are the heaviest.
As for the plant itself, there are three mustard varieties that have unique flavor profiles. Fritzler's farm grows yellow and brown mustard. The farmer grows more yellow because it has a bigger consumer market. Yellow mustard seeds from his field might create a sauce that is slathered on a hot dog or featured on a charcuterie board. Brown mustard seed, which the grower said has a dark brown seed coat and is spicier than yellow mustard, is used to make Dijon mustard.
Oriental mustard, the plant's spiciest type, is commonly used in Asian dishes and is best known as wasabi's key ingredient.
"I enjoy mustard on sausages," he said. "But, my favorite way of eating mustard is my mother's meatloaf recipe that has mustard mixed in with the hamburger." Another way to eat mustard is mixing two varieties. "You can change that just a little bit if you want to put a little oriental mustard in your yellow. That'll change the taste and color very slightly." He added his wife will sometimes do this when she makes homemade mustard.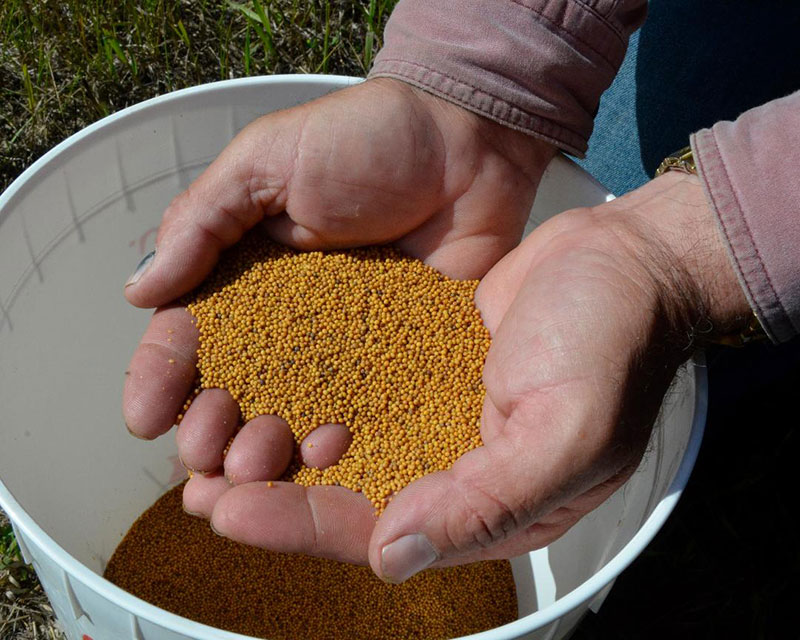 Mustard seeds are tiny and an ancient crop. The small seeds are even referenced in the Bible. It takes less than two pounds of the seeds to seed 8,100 square feet, or the dirt infield of a major league baseball field.
Fritzler said he plants seeds in early May and is likely to harvest around August, depending on the weather. Mustard begins to grow leaves when it reaches about six inches in height, then buds and flowers in a process called bolting. Fields of bright-yellow flowers create a striking image against the blue prairie sky. Each blossom containing pods filled with tiny mustard seeds.
"That bright yellow color that you get coming off the combine and out of the field is pretty much the same bright yellow color you see in the condiment," the grower explained.
The seeds are sent to be cleaned and processed after they are harvested. Then, mustard is ground by a mill into a powder called dry mustard. Next, the dry mustard powder is combined with a blend of ingredients to produce the zesty condiment chefs know and love. Mustard is an emulsifier, which means it can hold a lot of moisture, so vinegar and water are almost always found in table mustard. Fritzler said anyone who wants to make mustard can add different ingredients to get that tart splash of flavor just right.
Mustard also has antimicrobial properties, or properties that kill microorganisms, which make it an attractive addition to products beyond the food industry. One year, Fritzler was told his low-quality brown mustard was added to fire logs because of its desirable mustard-brown hue. Mustard can also be used to enhance food safety in prepared meats and animal feed. Fritzler explained that new mustard research is being done all the time.
"They're looking at using powdered mustard in bedding that animals lay on to keep skin diseases down. There's some research being done on topical applications of mustard," he noted. "But, that idea is as old as the hills," Fritzler said referring to an old home-remedy of combining mustard powder with flour to form a paste that helps break up chest congestion and improve coughs.
Despite the lack of recent seed innovation, Fritzler said genetic hybrid mustard plants are expected to significantly increase mustard production soon. While the tangy flavor will keep mustard-based recipes the same, crop yields are expected to see a 15 percent boost.
Photos courtesy of Spread the Mustard.