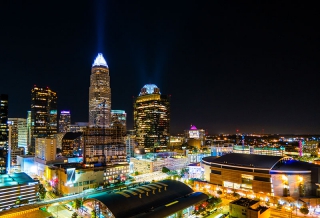 Pork, Seafood, Veg-Centric Dishes, Culinary Wellness and Food Waste Reduction Top Conference Agenda
29 March 2019
CAFÉ Leadership Conference assists culinary educators to stay informed.
By Lisa Parrish, GMC Editor
Where can you find culinary news such as bone-in-belly applications, sustainable seafood, veg-centric plates, culinary wellness and medicine, international partnerships, how to reduce food waste, and creative ways to implement social media in the classroom? How many internet sites and books would you utilize to gather all this information? How much out-of-classroom time would it take to learn it?
The answer: one conference, two and a half days, and a wealth of information in one place. Bonus advantages include reinvigorating your lesson plans, meeting other culinary educators facing the same challenges you are, and time to have fun.
Instructors are invited to attend the 15th Annual CAFE Leadership Conference held in Charlotte, NC, June 20-22. The conference is divided into three parts with the first day featuring four master classes followed by the award ceremony and opening night reception. The second day will see conference goers attend presentations from several culinary industry experts and explore the Info Fair. On the final day, participants will partake in the Educational Best Practices day with presentations by educational peers.
Master Classes and Reception
Master Classes are limited to 20 attendees each and participants will need to bring their own chef's jacket and/or apron for the class. All tools will be provided. ACF continuing education hours are awarded for the classes. Classes will be held on the Johnson & Wales University Charlotte campus and transportation will be provided from the hotel to the facility. The opening night reception immediately follows the classes. There is an additional $25 fee for each class and participants are limited to one class. The available choices include:
JBF Class on Reducing Waste in Culinary Programs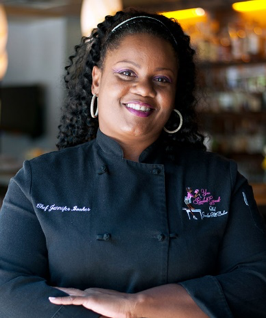 The James Beard class emphasizes waste-reducing and repurposing methods that can be used in classrooms. Participants will have an opportunity to learn more about the curriculum that the JBF is developing for culinary school instructors, work through some of its hands-on activities, provide feedback, and gain ideas for adapting these activities for classroom use in a variety of settings. The class will be working with Prosciutto from Parma and will be led by Chef Jennifer Hill Booker.
Chocolate Garnishing Techniques Applied to Classic Desserts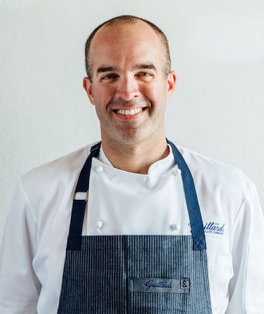 Join Chef Josh in a special four-hour class where he will be teaching and participants will be practicing tempering techniques, variations of a classic chocolate cake recipe and simple garnishes using the tempered chocolate. Sponsored by Guittard Chocolate.
Modern Equipment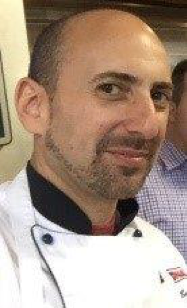 Workshop attendees on "Combi-Technology in Modern Foodservice Environments" will run a test kitchen with Rational Corporate Chef and Instructor, Daniel Lessem, exploring precision manual cooking vs. cooking with intelligent sensors in variable climates. Participants will explore cooking processes and techniques that are advancing with technology and learn to program their own best practice.
Garde Manger!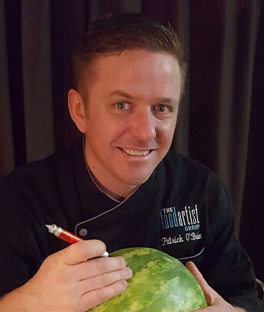 Patrick O'Brien the 'Fruit Carving Ninja' has been turning heads with his amazing creations. Patrick travels around the country bringing his fruit and vegetable carvings to trade shows, special events, guest teaching, and culinary competitions. Patrick's fun-loving personality adds to his creativity as he is always trying to find new ways to bring smiles to people through his work. With a coach's heart, Patrick looks forward to all opportunities to share his knowledge and skills with others. Sponsored by the National Watermelon Promotion Board.
Industry Outreach Day
The day will begin with an address focusing on innovation by Louis Foreman, product development and innovations expert, and be followed by a chef's panel and InfoFair. Participants will then attend Trends Presentations. The classes options are:
Regional and international applications of pork included a new dish "Bone In Belly" and other ways you can present this menu staple
The Norwegian Seafood Council will discuss why it is important to learn about farm-raised seafood and what standards should you be looking for from suppliers. They will help you understand quality seafood as well as educate consumers who are demanding value as well.
Chef Jeffrey Quasha from Morrison's Healthcare division will speak about simplistic approaches to understanding, interpreting, and capitalizing on the veg-centric plant forward food revolution.
The Changing Plate: Bowls are the new plate and understanding the postable plate, protein and the plant-forward plate and more.
Chef Paul Sorgule will present the unique characteristics of California dried prunes – the ingredient that is at home in the savory and pastry kitchen, and in the fine dining, full-service restaurant, or fast casual operation.
Educational Best Practices Day
The final day features an inspirational keynoter Chef Mark William Allison, chef of culinary innovation at the Cabarrus Health Alliance in Charlotte. His topic will be culinary wellness. He is former Director of Culinary Nutrition for the Dole Nutrition Institute, based at the North Carolina Research Campus. Chef works alongside scientists to prove the many health benefits of eating a nutrient dense diet. He also writes and designs recipes and menu plans for Mr. D. H. and is the former dean of culinary arts education at Johnson & Wales University.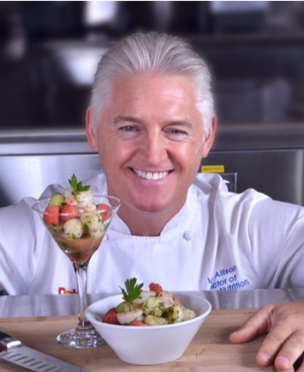 Attendees will have the opportunity to hear presentations from peer culinary arts educators in areas such as innovations in classroom demonstrations, reducing waste and food costs in culinary programs, culinary medicine, implementing social media and much more.
Conference events will be held at Johnson & Wales University Charlotte campus and Central Piedmont Community College. Transportation will be provided to and from the hotel to each location. To register for the event, click here where you can use a credit card or request to be invoiced. CAFÉ Members receive a $25 discount to attend the conference. ACF continuing education hours will be awarded for attending the conference with additional hours earned if a master class is also attended.