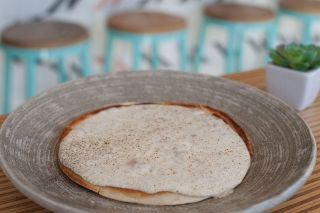 Indian Inspired Mexican Cuisine Requires Excellent Flavor Command
28 April 2018
Chef Akhtar Nawab takes the international foods trend to a higher level with creativity and personal experience.
By Lisa Parrish, GMC Editor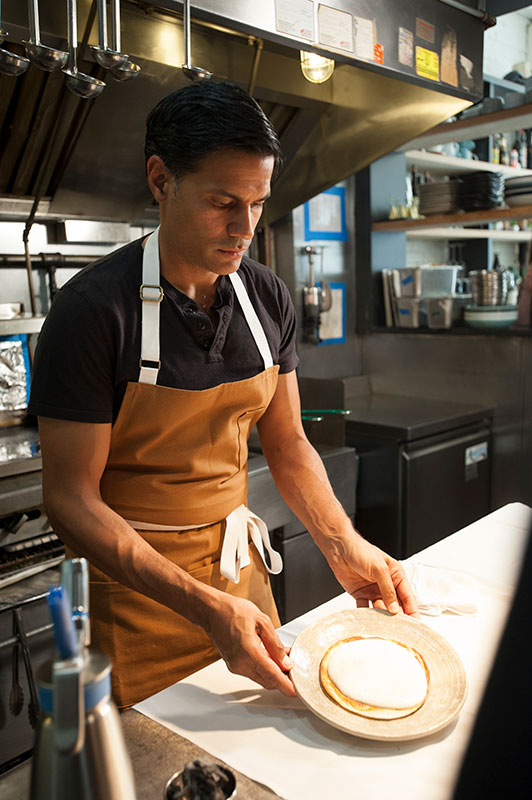 Chef Akhtar Nawab embodies the confluence of culinary experience, a creative flair and a mother who was – and still is – "the best cook around." Who could blame a Brooklyn-based chef for finding his mom inspiring and worthy of being proud?
The international fare trend is firmly entrenched in the culinary scene. From Peruvian foods to Asian bowls, local chefs have immersed themselves in the culture, native ingredients, and complex flavors traditionally found in distant lands. Chef Nawab embraces those principles but employs them with flare and flexibility.
A native of Kentucky, Chef Nawab grew up in a traditional Indian family with a mother whose full-time job it seemed was to cook for the family. At his mother's side, he learned cooking encompasses all the body's senses: sight, feel, smell, touch and hearing.
He describes his mother teaching him to make rumalti roti, a stretchy and chewy Indian bread. "She blistered the bread in a hot pan and achieved many, even-marked blisters. I had very few blisters when I first made it. I learned that cooking was a sensory experience. It required engaging my sense of smell and touch and vision. All the senses – it was very meaningful," said Chef Nawab.
He remembers his mother, who hailed from Lucknow in Northern India, sifting and scattering flour with her hands the same way her mother had done. "There were no tools of refinement. The only tools were the skills of the cook," said Chef Nawab. This rustic approach to cooking would help shape his future culinary career.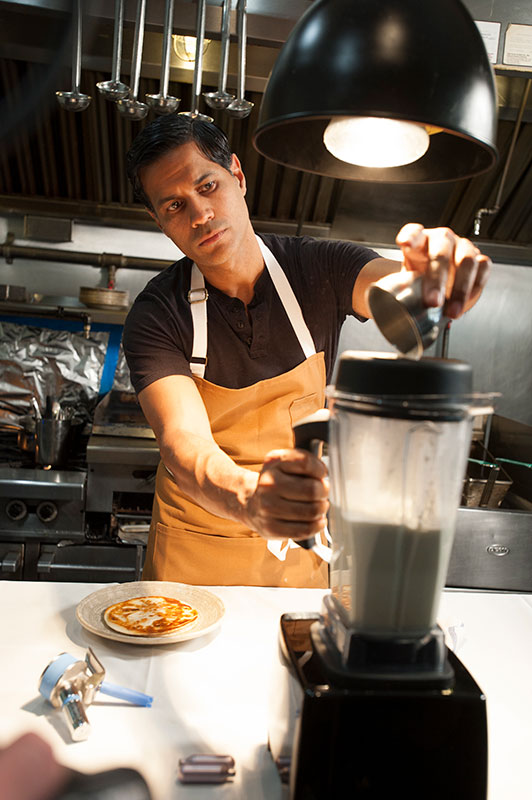 A graduate of the California Culinary Academy, his career took off when he worked for several years at various four-star restaurants in San Francisco learning how to produce highly-refined European fare. However, the call of the Big Apple lured him east and that's where he spent the next eight years working in several restaurants owned by celebrity chef Tom Collicchio.
Under Collicchio's tutelage, Chef Nawab's culinary abilities continued to grow and flourish. He eventually opened his own restaurant combining his refined cooking skills and the Indian dishes of his past. Although the restaurant was a critical success, it was financially unsustainable and closed.
This setback allowed Chef Nawab time away from the challenges of restaurant ownership and he began considering his next career step. "I started thinking about (the differences between) rustic versus refined cooking methods." he said. "I realized that rustic cooking impressed me more with how it tried to get the most of out of each ingredient."
He also began wondering about certain flavors and what made them so compelling. He decided he wanted to reinvent himself in his next cooking position. "I wanted to challenge myself in something different. I wanted to learn again and reimagine my career completely different." From there came the idea for his next restaurant, Alta Calidad, a Mexican-inspired eatery located in the heart of Brooklyn, NY.
In this space he could take his culinary experience, creativity, newly-researched knowledge and even the sensory experiences taught to him by his mother and pull all these elements together. Alta Calidad is not traditional Mexican fare. Chef Nawab selects traditional Mexican dishes and reintroduces them. "I wanted to take the familiar and twist it around to make something unfamiliar," he said.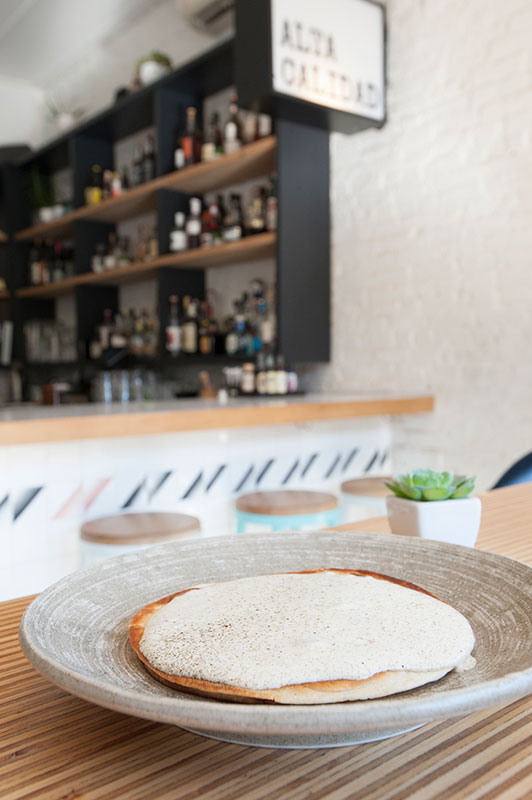 One example is chef's Pumpkin Blossom Reverse Quesadilla, where the sautéed onions and peppers are sandwiched between two tortillas, then California Queso Oaxaca and Crema cheeses are seasoned, melted and blended. The cheese espuma is loaded into a double-charged siphon gun and a small amount is piped onto the hot tortillas. The voluminous California cheese spreads and melts on the outside of the tortilla. "There are a lot of cooking techniques that aren't Mexican, but it has all the right flavors and tastes as if it is (Mexican)," Chef Nawab said.
The idea for the international Mexican restaurant occurred to Chef Nawab when he was thinking about international flavors. "I began to realize the similarities between Mexican and Indian foods and how their flavors could be mingled. For instance, both use many ingredients in each dish. Also, they use many of the same ingredients like chilies, cinnamon and cloves," he said. "Another commonality is bread. Mexican food is traditionally eaten with tortillas where Indian food is eaten with small bites of roti."
Chef Nawab has taken traditional Mexican fare and looked at it through a totally different lens to create a new world-cuisine niche - Indian inspired Mexican food. "I've never been one to sit still. I want to constantly learn and endeavor to do more," he said.
Through Chef Nawab's command of flavor, he has turned the complex flavors of international fare around and used his creativity, Indian heritage and culinary skills to create a new niche in a culinary trend that looks like it's here to stay.
---
Chef Nawab is also part of the California Milk Advisory Board's REAL Makers campaign which features a series of videos that salute innovative chefs who design their culinary creations with the best ingredients and the greatest respect for the food. They have a maker spirit in how they approach food: hands-on craftsmanship and dedication to the highest culinary arts standards. Watch Chef Nawab's video at www.RealCaliforniaMilk.com/foodservice.
Photos courtesy of Real California Milk.