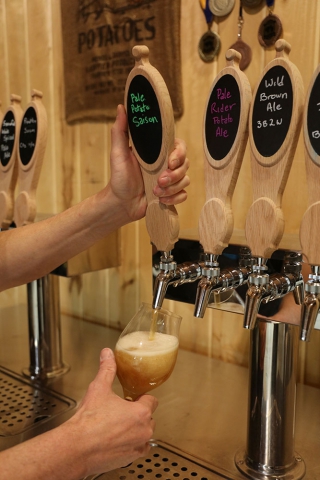 Drinkable Potatoes from Beer to Horchata
29 November 2017
Potatoes are being consumed in surprising beverages from plant-forward smoothies to purple beer.
By Lisa Parrish, GMC Editor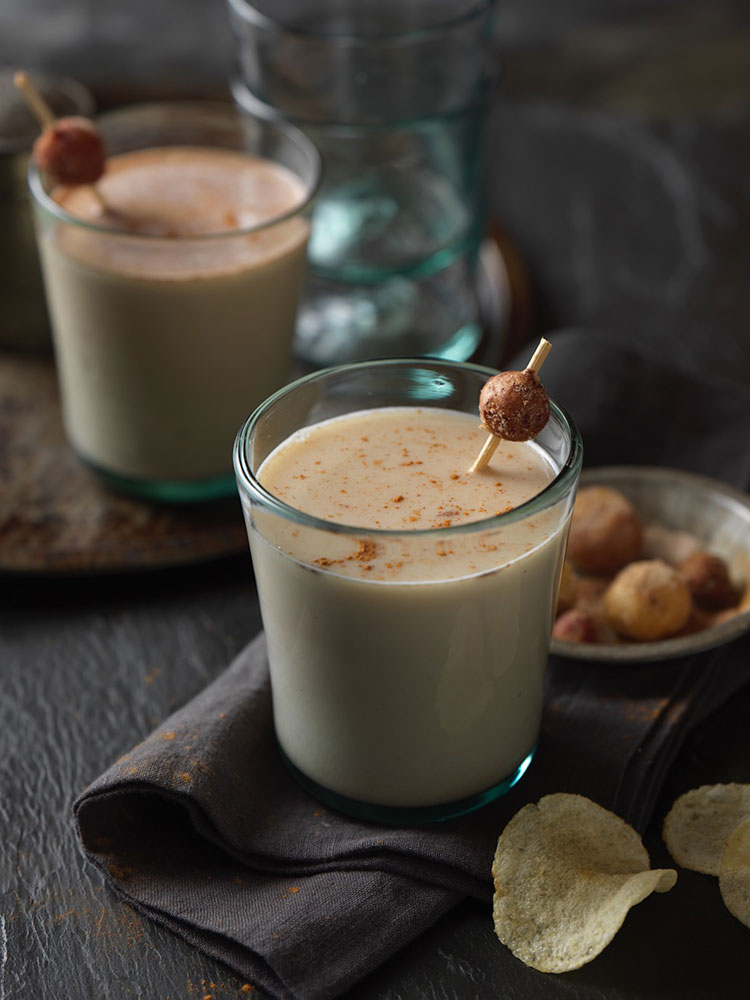 When you think of potatoes, what's the first thing that comes to your mind? Perhaps it's mashed, baked, or even fried. Did you think about potato flakes? How about consuming a beverage containing potatoes? Maybe not, but with trends featuring gluten-free items and plant forward menus, chefs might consider adding the starchy vegetable to beverages.
With a neutral flavor palate, potatoes can be added to any smoothie flavor combination to enhance the nutritional content and increase the beverage's satiety. Plus if the drink is icy, potatoes will actually slow down the pace of the melting ice. Adding easily-found dehydrated potato flakes is also cost and labor effective.
Chefs considering a full vegetarian or vegan smoothie may opt for ingredients such as almond milk or nectar, which tend to have higher price points. Using potato flakes in the recipe helps mitigate that cost while providing a great quality beverage.
Chef RJ Harvey, registered dietitian and Potatoes USA global marketing manager, said, "Adding potatoes (to a smoothie instead of milk) is fantastic. Dairy products provide a smooth and creamy texture. With potato flakes, it's now possible to have a dairy-free beverage that still has a smooth and creamy mouthfeel."
The non-dairy aspect is important to the vegans and millennials who are concerned with consuming healthy beverage options. A 2016 Technomic's Beverage Consumers Trend report supports this as well. It found that 37 percent of consumers and 43 percent of millennials think restaurants should offer healthier beverages and plant-based drinks. Incidentally, these beverages are often lower in fat and cholesterol.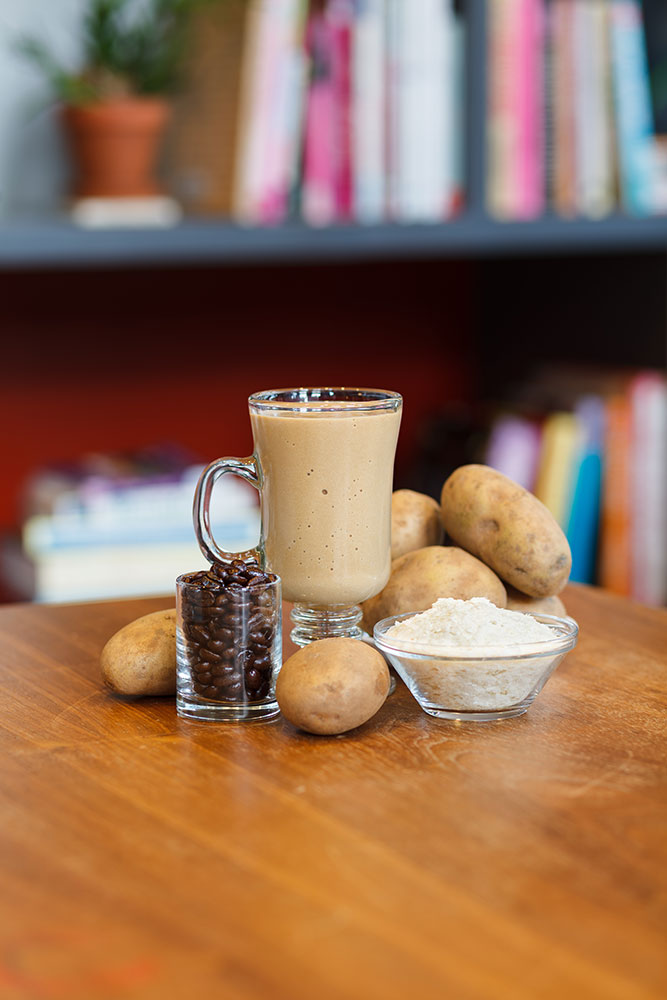 Chef Harvey touts the versatility of using potato flakes in smoothie options. "Literally any flavor combination can be used from cookies and cream to salted caramel or thin mint. I like the cold brew uber tuber combination due to the trendy flavor profile and consumer familiarity," he said.
Another beverage that benefits from the use of spuds as an ingredient is brewing beer. Unlike grains such as barley, oats and rye with more simple non-resistant starch (starches that are easily converted to fermented sugars) potatoes have resistant starch.
The benefit to brewers looking to create new and innovative options such as barrel aged beers, sour beers, and mixed fermentation beers is that the resistant starch creates more complicated sugars that are not as easily converted to alcohol by normal brewer's yeast. This allows the more interesting yeast and bacteria often used during secondary fermentation the opportunity to create more complex and interesting beers over the months or even years spent in barrels or other aging vessels.
More common pale ales and farmhouse style beers also benefit from utilizing potatoes during the brewing process as they yield depth of character and nuanced profiles in the finished product.
Blair Richardson, CEO of Potatoes USA, has been experimenting with the process of brewing with potatoes. He said, "I recently kegged a beer we initially placed in an old oak bourbon barrel over two years ago. We have been subtracting finished beer and adding fresh base beer to this barrel every six to nine months, which is called the solera process. The current finished beer has developed over this period of time and has a wonderful depth of subtle flavors that is impossible to achieve with normal beers and has yielded two gold medals, a silver medal and a runner up to Best of Show in competitions in New York and Colorado over the past month."
Although not in full production, Potatoes USA is collaborating with a craft brewery in Florida to produce a commercial scale version of a light ale that will be served during the potato industry's annual conference.
Another brewing aspect Potatoes USA is dipping into with partner Colorado State University is fermenting a purple potato to create a purple beer. CSU's College of Agriculture developed a particular variety of purple potato and the question was whether the color would hold through the fermentation process to the finished product. But, so far the answer has been no. Although Blair said, "We are working with several scientists and brewers now to determine if we can retain the color from the potato or if we need to use a small amount of beets, which have a different structure related to color pigments that makes the color permanent."
---
Photos of the Horchata, created by Chef Daniel Asher of River and Woods, Boulder Colorado, and Uber Tuber Smoothie are courtesy of Potatoes USA.