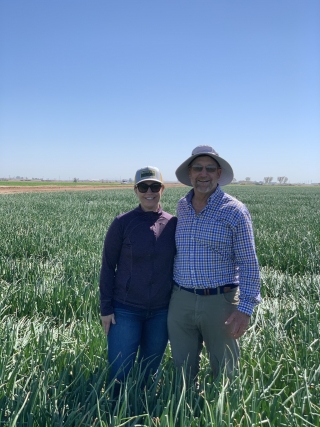 Making Moves that Make a Difference
30 April 2021
Striving to become better influences every onion growing and packaging decision at Peri & Sons Farms.
By Lisa Parrish, GMC Editor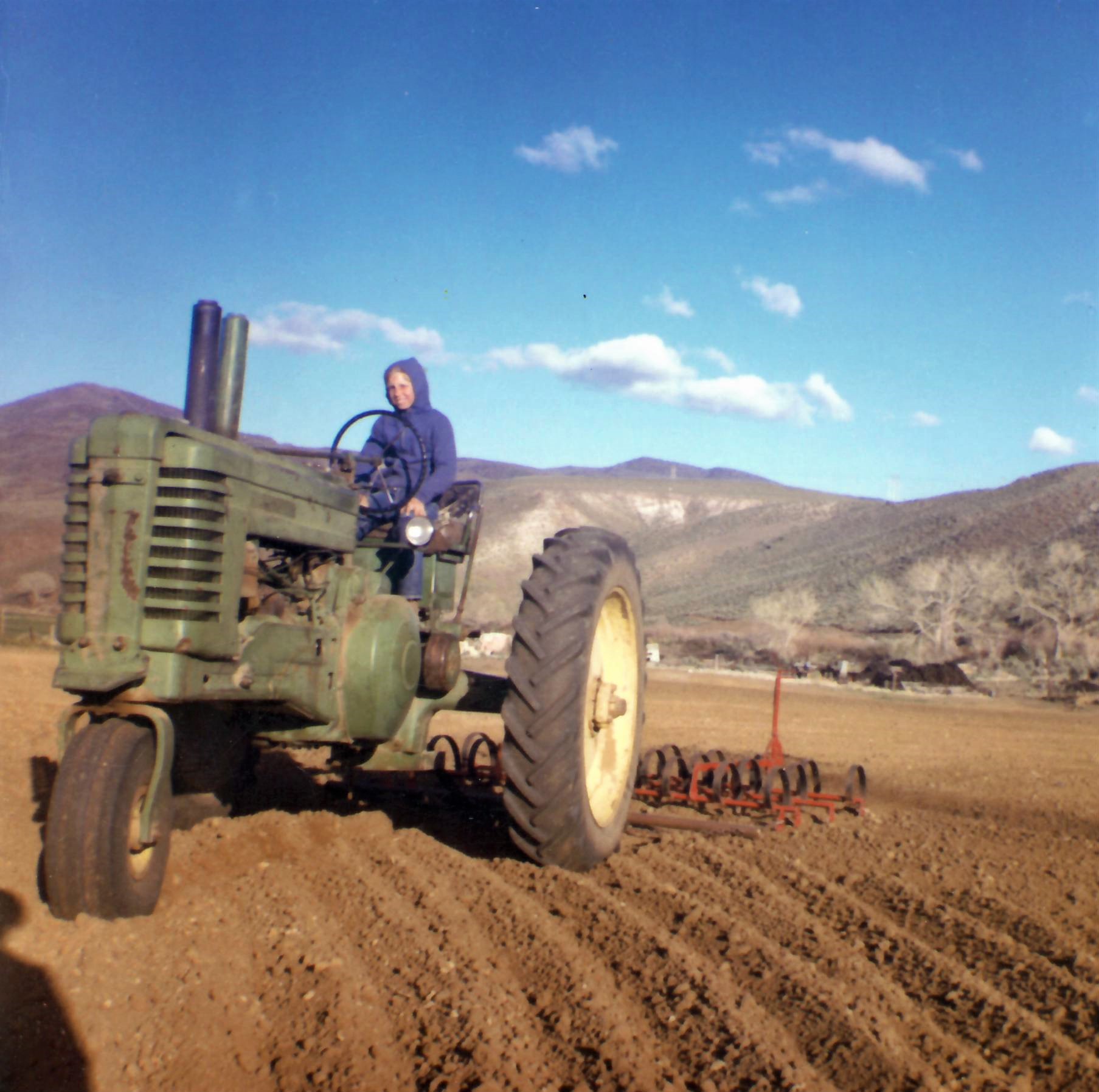 The arid climate of western Nevada combined with sandy soil and cool nights called to three Italian brothers with a dream to farm and plant roots in America in the early 1900s. The Peri's eventually settled in Yerington, Nevada, and grew their families and farm. Along the way, the land instilled a valuable lesson in each successive farming generation: resources are finite and should be wisely utilized. As the number of farmed acres grew and the business moved into packaging and shipping onions, this dedication to sustainability and quality has sifted down into every business decision.
Jessica Peri, fourth-generation farmer and Peri & Sons Farms sales manager, explained, "The culture of the company has always been to push forward and elevate to the next level. We always ask, "How can we get better?'"
The grower or red, yellow and white premium onions has for years incorporated sustainable and healthy farming practices. For example, 36 years ago in 1985 NutriClean, established by global Scientific Certification Systems (SCS), first certified Peri & Sons Farms' onions were pesticide and residue free. In fact, the farm was the first US onion grower to receive this designation. And from there, the certifications grew to include SCS's Certified Sustainably Grown, Certified USDA Organic, and they are a non-GMO farm meaning no GMO products are involved in any way in farming operations.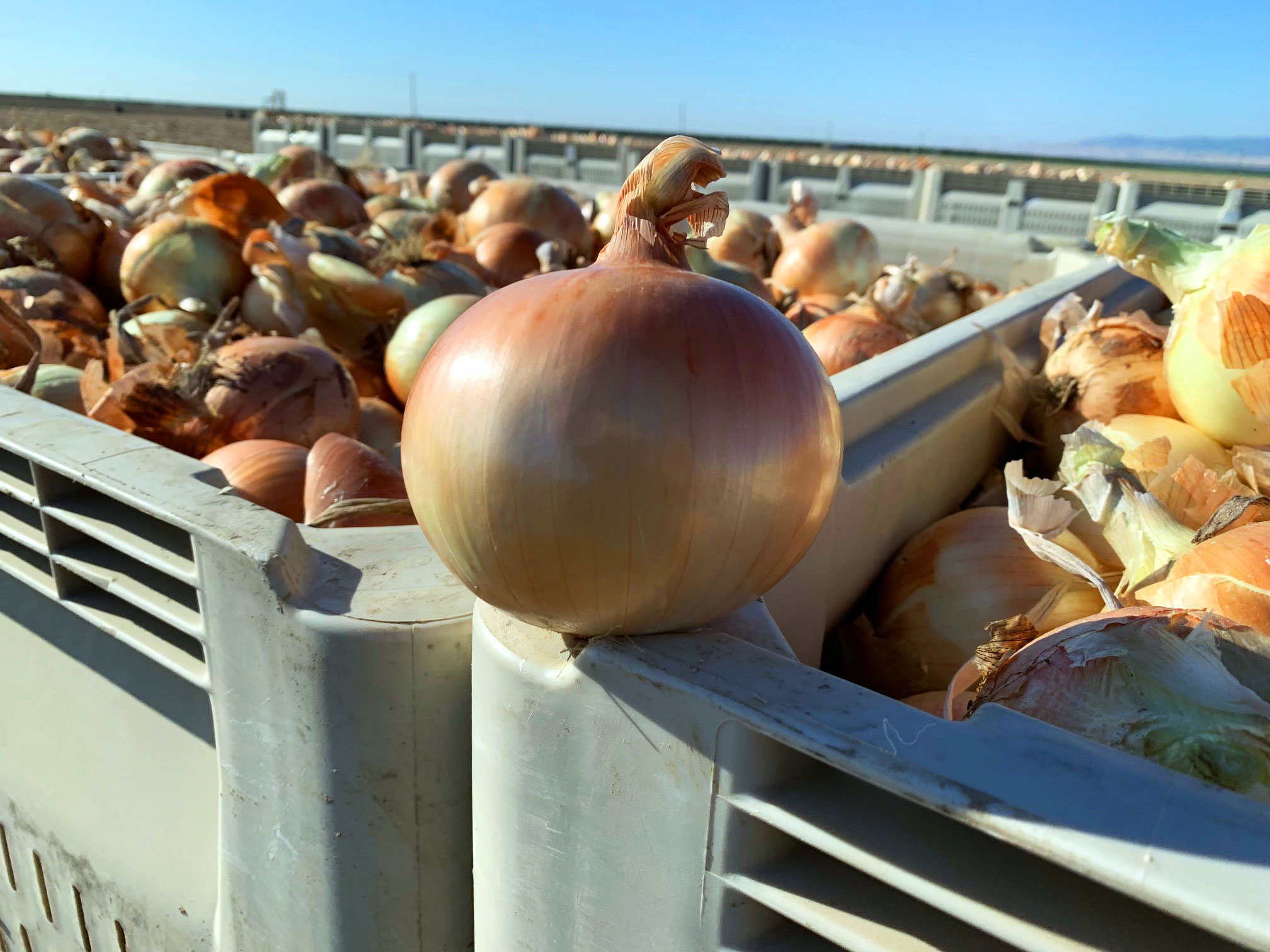 These environmentally-friendly land stewardship practices and dedication to quality have led to more consumers clamoring for Peri & Sons Farms' onions. Last year the grower produced more than 500 million pounds of onions between the farms located in Nevada and the Central Valley in California. That translates into more than 12,000 truckloads of onions.
"We are known for our Nevada white onions," Peri said. "The shiny, bright, pearlescent onions are the most flavorful. They are the onions I cook with. They are sweet and have no bitterness. I use them all the time in everything from hamburger patties to soups. The white onions have a higher sugar content and are great for caramelizing."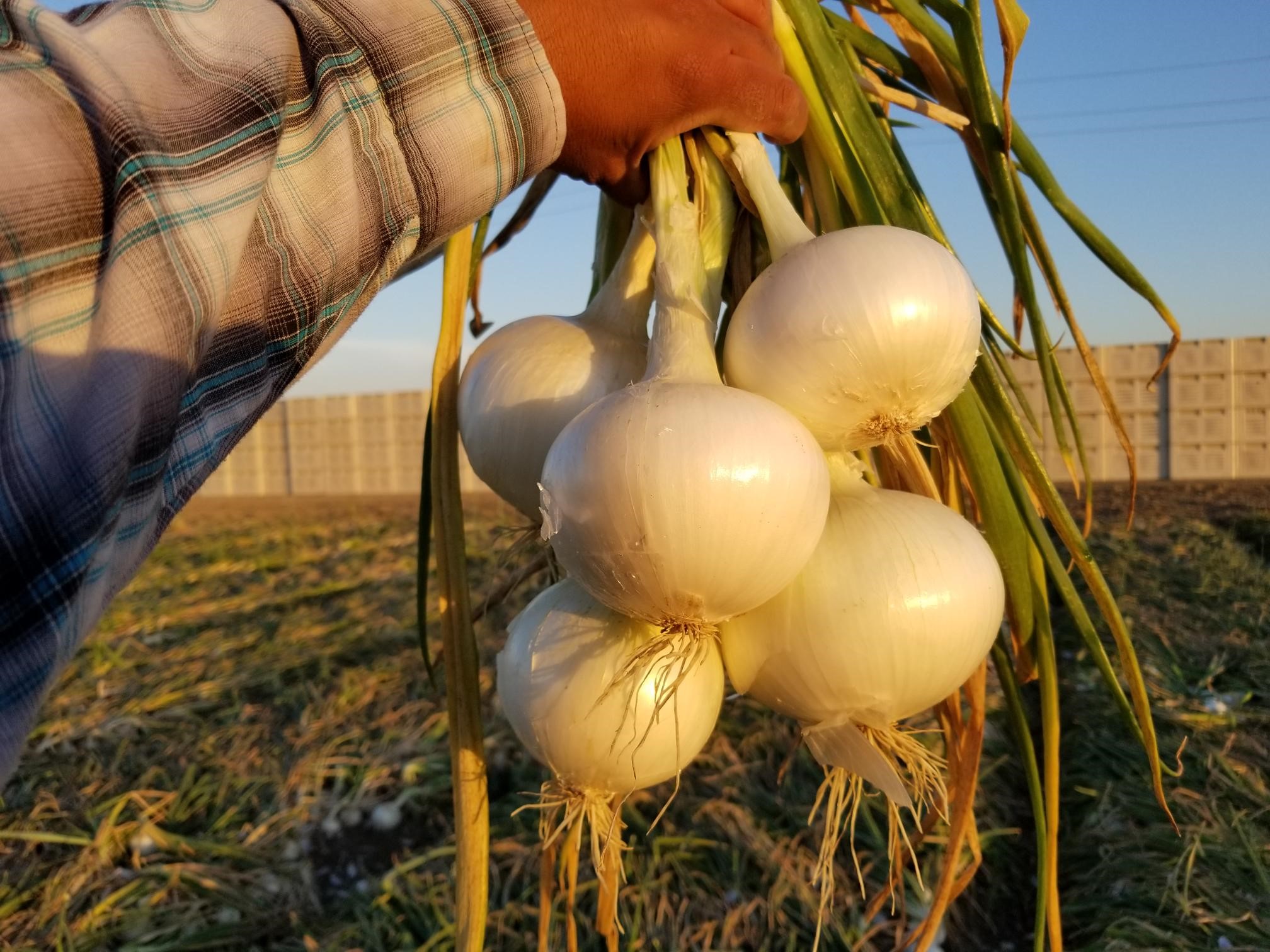 An example of their commitment to farming practices that are good for both consumers and the environment can be seen at harvest time when all the onions are hand-harvested. "This improves quality hands down," Peri said. "It improves an onion's shelf life and appearance. You can visually see the difference (between onions harvested by machine and by hand)." Click here to see a video showcasing farming and harvesting practices on the Peri farm.
Another area the Peri family has committed time and resources to is operational food safety. Peri said that food safety and sustainability go hand-in-hand. In 1989 the farm voluntarily allowed a third-party company to verify its food safety protocols. "It's our company's culture. We want to meet (the highest) global standards," Peri said. These protocols cover everything from growing the onions in a natural, clean, safe and responsible way and continues through handling and distribution. The steps taken by the Peri farm have earned the GlobalG.A.P. Certification GFSI-Level Food Safety and Environmental Practices designation. This means the farm can safely sell its onion all around the world.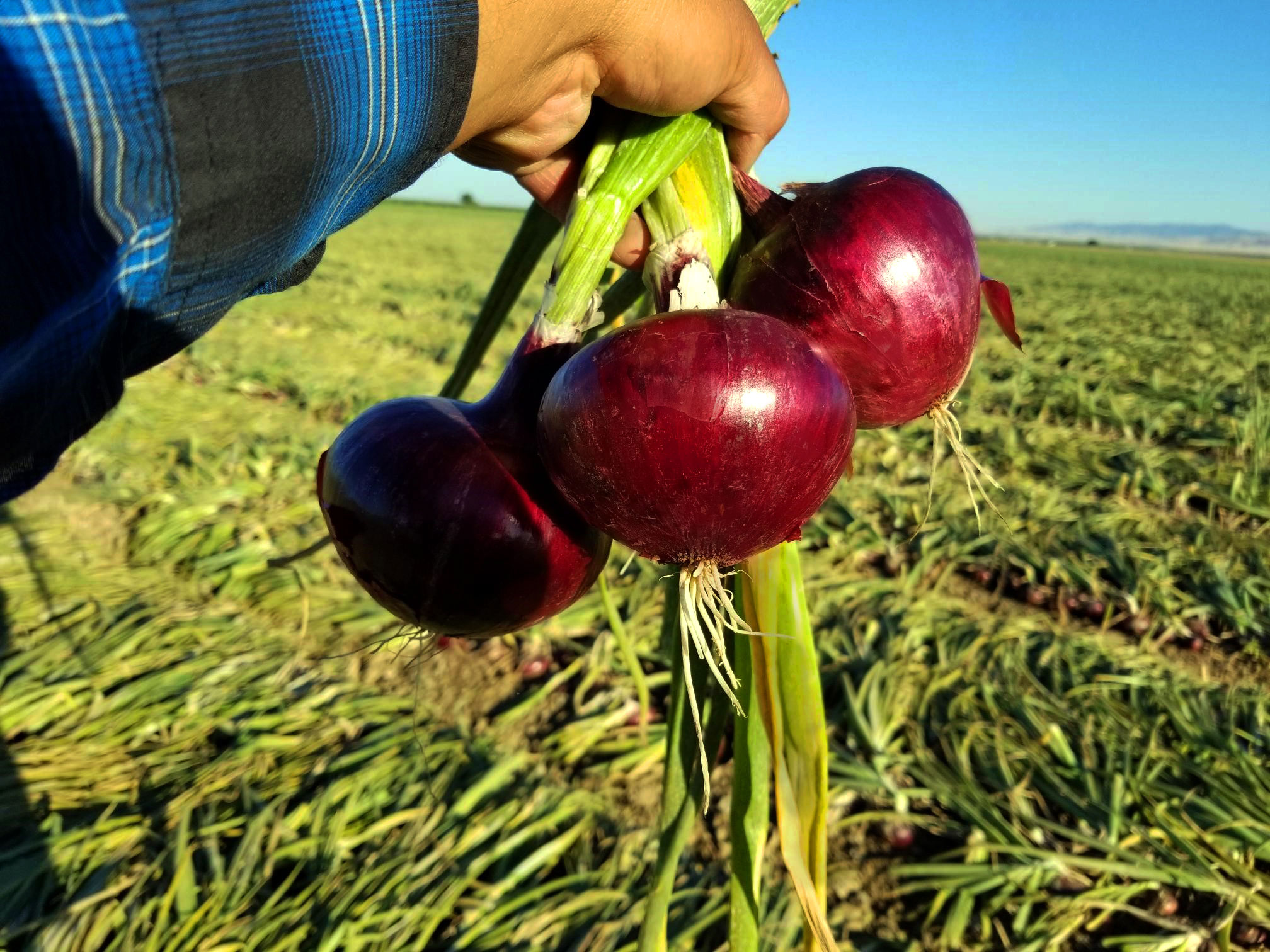 The farm's quality is showcased in its delicious, sought-after onions grown through thoughtful, sustainable farming practices. Peri said these lessons were instilled by her great grandparent's selection of Nevada land with water rights.
She explained, "You have to stretch resources. When you start in a farming atmosphere such as this, you are driven that way. You naturally have to take care of it. You don't have an abundant supply."
This sense of scarcity has driven the Peri family to become good land stewards and great onion farmers.