Friday, 05 April 2013 17:30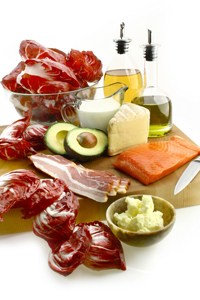 Assertive radicchio mates happily with "power partners" to create blissful culinary marriages.
Courtesy of Royal Rose LLC
The assertive flavor of radicchio, once only the darling of cutting-edge chefs, has penetrated the U.S. salad market. No longer an "adult" ingredient, it is showing up in salads from McDonald's to the salad blends in the produce aisle. Blending it with other, milder greens and lettuces has made radicchio an everyday player in salads everywhere.
Now, American ingenuity in the kitchen is taking radicchio beyond the traditional tossed salad. This is tasteful news, as radicchio's bold flavor is an ideal foil for myriad other ingredients and flavors.
"Radicchio's slightly spicy bite—its bright, bitter note—makes it pair deliciously with many other flavor components," says Robin Kline, food writer, dietitian and culinary consultant. "In fact, there are five categories of foods that make radicchio perform brilliantly—mellowing its bitter character to 'just right.' These pairings or flavor-layering techniques create delicious synergy in a dish."