Guest Speaker: Twenty-five Years of Culinary-Arts Education
31 March 2011
By Mary Petersen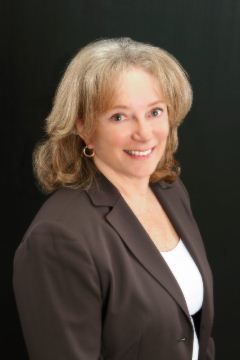 CAFÉ's founder and executive director says combining the worlds of food and education has been the best ride of her life.
Being a guest speaker for "The Gold Medal Classroom" is an opportunity to reflect on, evaluate and possibly predict a particular topic of interest to foodservice instructors. I have had the privilege of this form of dialogue for many years with chefs who have become involved with education as well as educators who jumped (or were pushed) into the culinary-arts arena.
My reflection will be brief: Twenty-five years ago the majority of culinary-arts programs were certificate programs; there were no national standards as to the guidelines for a well-rounded curriculum; and the majority of our education was apprenticeship style (worthy of skills, though not as comprehensive as some liked). The American Culinary Federation stepped up to the plate and committed resources to recognize postsecondary programs that were willing to evaluate what they did against standards, host an on-site team of chefs and educators, and then make changes per the team's suggestions so as to raise the bar for industry expectations of graduates.
How did that go? The Accrediting Commission was recognized first by the U.S. Department of Education as the only agency qualified to evaluate culinary-arts programs in the United States. Later, the commission was recognized by the Council for Recognition of Postsecondary Accreditation (CORPA), which later became CHEA, the organization that currently recognizes what the ACF Accrediting Commission does as valid, meeting national standards, and has worth.
This is where the predictions come in. Growing from a few hundred postsecondary programs to multiple hundreds of programs in addition to thousands of secondary programs that are removed from "home ec" and have progressed mightily toward preparing students for more advanced studies has proven to be a challenge as well as a promise for the future.
The challenge may lie in student and parent expectations and extraordinary competition for top jobs, as well as the economy itself. While we once needed a good cook, now we want someone who can step into management of both the front and back of the house. Of course, we also have "chefs" who want a life! They are not as willing to slave in quite the same way as their instructors who probably went through some kind of national or international apprenticeship-style training, which involved "paying your dues."
Our programs are under attack in the for-profit sector for promising unrealistic outcomes as compared with student debt. Other pressures include broadening the curriculum to meet two- or four-year academic requirements, which takes away from developing cooking proficiencies.
But this "correction" in what we do and how we do it has a bright side. More education is being done in the area of nutrition and sustainability; more students are given education so they can have choice in hospitality careers; and more programs are recognized for their dedication to the health and welfare of our communities through their never-ending reaching out to help whenever asked.
Curriculum is being adjusted, as well—shorter programs (less debt) as well as an increased interest in the longer apprenticeship programs (which are pay-as-you-learn models). Bachelor programs give students more areas of specialization and, overall, programs are tightening up, looking at their design, hiring the best instructors available, and working with communities to develop internships for their students.
It has been an amazing 25 years in our field! Putting together the world of cooking with the world of education has been the best ride of my life! Which is why the Center for the Advancement of Foodservice Education (CAFÉ) is such a point of pride for me. CAFÉ gives me yet another opportunity to work with foodservice educators as they continually seek to raise the bar on their knowledge in order to bring the best to their students.
It's "déjà vu" all over again!