Guest Speaker: Strategies for Effective Leadership
15 July 2010
By Lynn Schwartz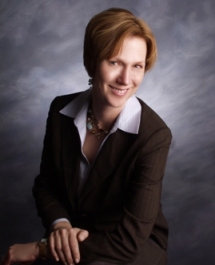 As we enter new positions, many of us (including graduates just starting out) will want to hurry to implement our passions and agendas for change. Dr. Linda Schaumann Reese explained at CAFÉ's recent Leadership Conference why this common approach is NOT a recipe for success.
Businesses spend millions of dollars investing in new leaders, but research shows that many of these enthusiastic, qualified leaders will fail. With the hospitality industry expanding and diversifying, higher levels of education and expectations are required. Chefs need to be more than cooks; they need to be strong, effective leaders. What keeps leaders from succeeding and what can you do differently to avoid failure?
40% of new management hires fail within the first 18 months.
The absence of a realistic plan and clear expectations is the No. 1 reason for professional doom.
New leaders have little time to establish themselves, as their fate is typically sealed within the first three months.
These are some of the unsettling facts that Dr. Linda Schaumann Reese, managing partner of Leader OnBoarding, Inc., offered in her "Why Leaders Fail" seminar presented at the 6th-Annual CAFÉ Leadership Conference in Baltimore in June. Reese, who holds a Ph.D. from University of Illinois in industrial and organizational psychology and is a professor of executive education at The Ohio State University's Fisher College of Business, is also a respected consultant known for her work in new leadership development and effectiveness.
While much of her consulting has been with Fortune 500 companies in a variety of industries, Reese uncovered some troubling misconceptions when she spoke with a group of culinary students preparing for their externships. "Students seemed to be more interested in demonstrating and highlighting their talents rather than respecting and understanding their employer's needs," she says. "For instance, one student had a passion for vegetable carving, but did not stop to consider that his new employer might not need or value this skill. We cherish our individuality, but it should not be at the expense of our employer's best interests." As we enter new positions (whether as a leader hired to bring change or as culinary student just starting out), many of us will want to hurry to implement our passions and agendas for change. This common approach is NOT a recipe for success.
Here are some of Reese's key tips for effective leadership:
Make Expectations Clear. Organizations are often unclear (even misrepresent) the position and expectations to job candidates. Communication is essential. Make sure you work out a realistic plan of action from the start. Know what is expected of you and what you will expect from others. Clarity is key.
Fit into Your Community. As a new employee, manager or executive hired to implement change, you will first and foremost need to adapt yourself to the social climate and culture of the company. This is not about losing what is unique about you, but about becoming a productive and integral part of your new work community.
Leave Your Arrogance at the Door. If you want to belong, you will have to demonstrate humility. Rather than send the message Look how talented and valuable I am, you will need to convey another message — I am here to be of service and become part of the team. How can I help? This will help to establish your citizenship in the company, a prerequisite to making appropriate changes.
Focus on Learning about Your New Company. Rather than demonstrating your worth, strive to build an in-depth understanding of the history of the company, its key initiatives and the results achieved. Identify the short- and long-term priorities of the leadership team. What is expected behavior (both stated and unstated)? What is forbidden? How does your company measure and talk about success? What differences do you notice between successful and unsuccessful leaders? Be sure to study and understand the dynamics of company politics.
Get Feedback. To learn, you must listen. View feedback as a gift. Similarly, feedback offered by you as a leader should not be brutal, but actionable.
Build Alliances. New leaders have formal authority, but not automatic support. Support is necessary for your success. Be cautious about forming and sharing a vision for your team until you have gained enough information to make others feel valued. Resist the temptation to fix things until you understand the underlying issues. Seek to improve the organization without devaluing what already exists.
Use Inspiration and Not Authority to Motivate Employees to Change. No one likes the closed-minded expert. It is up to you to capture each person's imagination and find a way to turn him or her on to the new way of doing things.
Meet Performance Goals. Few leaders fail because of lack of intelligence or technical skills. Most failures are due to poor execution. Once you understand the company, its culture, its employees, what works well and what would benefit from change, get things done. Deliver on the commitments you have established.
---
Lynn Schwartz is a writer and former New York City restaurateur. She is currently the show manager for The Food & Wine Festival at National Harbor. She is based in Maryland.