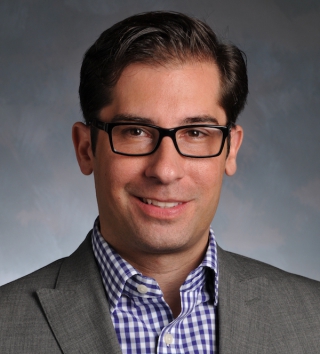 The Complexity of Coffee and Tea
Instructors need to teach students the finer points of coffee and tea. Students will become valued employees who can revamp menus and increase customer service.
By John Laloganes, M.Ed., Sommelier, Kendall College
The world of beverages has expanded incredibly over the last five to 10 years. Although many restaurants have well-thought-out wine lists, coffee and tea are frequently overlooked (or the last consideration)—which is perplexing because coffee and tea are two of the most profitable beverages in a restaurant.
For example, Japanese Sencha (a green tea) costs about $30 for 200 grams. The typical portion for an order of tea is three to five grams, which breaks down to $.15 per gram. Assuming the price for a cup of tea is $3, the gross profit margin is between $2.25 to $2.55, which is a 75 to 85 percent profit margin.
Secondly, think of the literal taste left on a customer's tongue when they are delivered an unappealing, bitter drip-coffee at the end of a meal where the diner selected one of the restaurants more expensive bottles of wine from the beverage menu earlier. A restaurant's coffee and tea options should be carefully considered to the same degree as the thoughtfulness and complexity of the wine and beer menu. Restaurants should show the customer that no detail was left unattended. Diners will be impressed by the level of care and expertise.
These are the reasons why we spend a full day reviewing the complexities of roasting, preparation and brewing methods of coffee and tea in our Beverage Management concentration at Kendall College. It is my belief that every one of our graduates studying this concentration should have the knowledge and skillset to be able to make educated decisions for a restaurant's menu.
For coffee, an education should start with the origins—where the plants are grown and how they thrive. It should also include an examination of the beans, from raw to the various levels of roasting. Students need to have that tactile connection, touching and smelling the beans, examining the varieties and unique flavor profiles.
A coffee education continues with the harvesting and processing options and progresses into tastings. Students, whether they are 18 or 40 years old, have the same reactions: aha moments. As they begin to taste the differences, they build a cognitive understanding followed by a psychomotor skill that will help prepare them for a successful career in the hospitality industry.
In my courses, students are also required to be functional in the brewing process. They should know which grind to select (coarse, medium, fine or super fine), how to prepare it (whether the method is gravity, steeping or boiling), how much coffee is required for the amount of water selected (the all-important ratio), the temperature and timing. Each detail is essential since it ensures the end product is not too bitter or watery, but perfectly balanced and pleasing.
A tea education would start by reviewing the six categories (green, white, yellow, oolong, black and puehr) and the oxidization process. The preparation for each category is crucial. Green teas should be brewed at 170 to 180 degrees for about two minutes, but as someone progresses to black teas, it's as high as 195 to 212 degrees for three to five minutes. Context matters; each category has a discrete list of instructions to follow. The resulting teas should not only be beautiful to look at in a glass teapot, but also delicious to drink.
Teaching beverages at Kendall College is about theory and experiential learning. Students should understand the concepts of tea and coffee, where they come from, and how to select and prepare each cup. They should be ready for whatever they may be asked to do in a restaurant.
I want every student in my class to be able to revise a menu to offer robust coffee or tea options. For tea, I recommend highlighting the country of origin on the menu as well as taste descriptions to give context. At minimum, a menu should offer six to eight tea selections, including green tea (jasmine and simple green), English or Irish breakfast, Earl Grey, two herbals (a fruit and a mint), an oolong and a seasonal option.
Restaurants should also make a point to do much more than deliver a nice box with tea bags and a hot pot of water. Tea is a visual experience. Each variety has a unique brewing temperature and time. Select a small glass pot, which allows customers to see the beauty of the tea. The lid should strain the tea leaves, making it easy to pour.
Also, businesses should consider which types of coffee are carried as well as the processes required to make it (French press to Turkish). The process can't get any more handcrafted than when a patron asks a server to make a single cup of coffee or tea.
---
John Laloganes, M.Ed., leads the Beverage Management concentration and Wine Professional (WP) Program at Kendall College. He is an award-winning sommelier and has authored several books, including The Essentials of Wine with Food Pairing Techniques and the Beverage Manager's Guide to Wines, Beers and Spirit.
Photo courtesy of Kendall College.