Centennial College's Culinary Arts Centre Promotes International Cuisine to OMNI-TV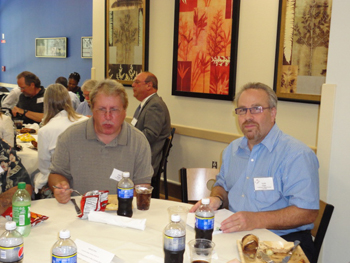 OMNI-TV host and associate producer Lucy Zilio visited the Culinary Arts Centre at Centennial College in Toronto recently to take in the sights and aromas of a live kitchen lesson. In a video (110 seconds) on the program's website, Zilio speaks with chef and professor Samuel Glass about the special focus Centennial's program places on international cuisine. Visit http://www.centennialcollege.ca/successstory/omnitv-culinaryartscentre to watch the video.
Centennial's shiny new Culinary Arts Centre is a great teaching and learning facility designed with students in mind. The kitchens are spacious and well lit to ensure the safety of all users working in what can be a busy and creative environment. The teaching is hands-on with students working side by side with instructors, while large-screen video equipment can play back instructive lessons and provide real-time feeds and access to Internet and broadcast content, as well.
Centennial College is Ontario's first community college, established in 1966. It primarily serves the eastern portion of the greater Toronto area through four campuses and seven satellite locations.
PHOTO: Chef and professor Samuel Glass (r.) of Centennial College in Toronto discusses education best practices with other instructors during the roundtable lunch at the 2013 CAFÉ Leadership Conference in Miami in June.