Premier Personal-Chef Organization Endorses Escoffier Online International Culinary Academy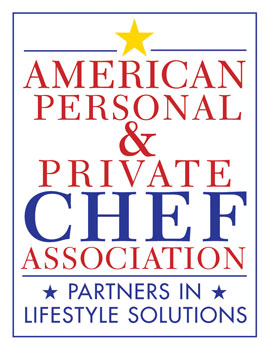 The American Personal & Private Chef Association (APPCA) based in San Diego, Calif., recently announced official endorsement of the Escoffier Online International Culinary Academy, which launched last June by Hoffman Estates, Ill.-based Triumph Higher Education Group at www.escoffieronline.com.
Modeled after prestigious culinary institutes worldwide, Escoffier Online offers a comprehensive curriculum of cooking techniques and fundamentals via an online platform that combines learning essentials into one intuitive, easy-to-use interface.
"We are pleased to endorse the Escoffier Online International Culinary Academy," says Candy Wallace, founder and executive director of the APPCA. "This contemporary method of culinary-arts instruction is an ideal avenue for learning—not only for those entering the culinary profession, but for home cooks, as well. For would-be cooks who aspire to formal culinary-arts training, but whose life demands don't facilitate enrollment in a traditional brick-and-mortar program, Escoffier Online offers an eminently convenient and affordable option."
The online program focuses on the building blocks of a culinary education, with core courses covering culinary basics, culinary groundwork, culinary essentials and culinary careers. Each course includes a series of interactive learning modules addressing topics including basic knife skills, stock and mother-sauce preparation, braising and roasting, and more. Every module culminates with an assessment that includes a self-evaluation, recipe preparation and one-on-one mentor review. The program is designed to take two to four months. No set start dates means that students can begin their culinary journey anytime, anywhere, as long as they have access to a kitchen and the Internet.
Additionally, Escoffier Online's on-demand, interactive platform offers unique features for both personal and professional development. With 24/7 access to lessons and support, students can continuously work on perfecting techniques and share ideas, tips and questions with fellow classmates in an inviting, collaborative online environment. They also begin building a customized online portfolio the instant they enroll, with details on completed coursework and skills, images of successful dishes, comments from chef mentors and more that can be easily shared with prospective employers. A final course sharpens students' abilities in the workplace, with modules on conflict resolution, teamwork, résumé writing and interviewing, plus a Q&A with mentor chefs to discuss their own experiences in the kitchen.
Upon completion of the program, students become "Escoffier Certified," with a diploma signed by Michel Escoffier, great grandson of Georges Auguste Escoffier (1846-1935), known as the "king of chefs and the chef of kings."
Wallace brings nearly 45 years of dedication to the foodservice industry, the last 16 as the foremost authority on personal chefs in the United States. She founded the American Personal Chef Association in 1996 as the first significant national effort to recognize the impact of personal chefs on Americans' evolving lifestyles and to provide career and management training to those who aspire to become personal chefs with their own businesses. She led the positioning of personal chefs as culinary professionals, culminating in 2002 with a formal partnership with the American Culinary Federation to award certification to qualified personal chefs. In 2006, Wallace embraced the professional-development needs of private chefs by restructuring her organization to become the American Personal & Private Chef Association.
Her many accolades include Entrepreneur of the Year from both the International Association of Culinary Professionals (IACP) and the Cordon d'Or - Gold Ribbon International Culinary Academy Awards. For her career-long support of and contributions to formal culinary training in the United States, Wallace received a Medallion of Excellence from the Foodservice Educators Network International (FENI). She is co-author of the only academic textbook to teach personal-chef business management, The Professional Personal Chef (Wiley, 2007).
The American Personal & Private Chef Association (APPCA), based in San Diego, promotes the "business of doing business" as a personal or private chef through ongoing peer interaction and education while fostering professionalism in all aspects of cookery. Through its Institute and education partners, the APPCA offers sound training in establishing successful and fulfilling careers. For more information, call (800) 644-8389, e-mail This email address is being protected from spambots. You need JavaScript enabled to view it., or visit www.personalchef.com.