Patrice Dionot Joins Board of Restaurant Association of Maryland Education Foundation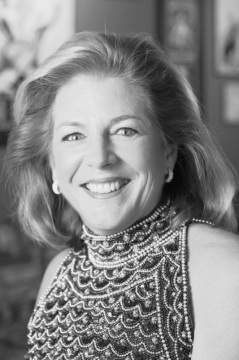 Patrice Dionot, co-owner and administrative director of L'Academie de Cuisine, Gaithersburg, Md., has been accepted as a member of the board of the Restaurant Association of Maryland Education Foundation (RAMEF) for a two-year term. RAMEF serves as the preferred source of education, training, resources and research for Maryland's hospitality and tourism industry. The aim of the foundation is to improve the hospitality workforce by providing high-quality, low-cost training in food-safety awareness, customer service and management skills, as well as to increase the number and quality of tomorrow's hospitality workforce by working with high schools to promote and facilitate the Pro-Start culinary and restaurant-management program.
Dionot was previously the chair of The Culinary Trust for the International Association of Culinary Professionals and has served on the boards of The Marriott Charter School in Washington, D.C., Les Dames d'Escoffier, and the national board of Women Chefs & Restaurateurs. "I am thrilled to be working within our own area to help young people attain their culinary goals," Dionot says.
As the wife of Francois Dionot, founder of L'Academie, Dionot has been with L'Academie de Cuisine since its beginning. She oversees all areas of both the professional and recreational cooking schools. Dionot has a master's degree in education from George Washington University.