The Professional Culinary Institute Welcomes Chef Gary Prell as New President and CEO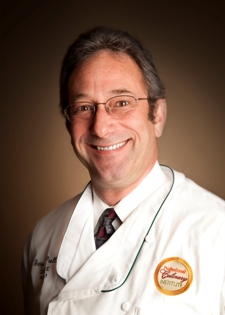 The Professional Culinary Institute (PCI) welcomes Chef Gary Prell as its new president and chief executive officer. Located in Campbell, Calif., PCI opened its doors in 2005 and quickly established itself as a premier training facility in the hospitality industry, winning state, regional, national and international culinary competitions and awards.
"I am so excited to join the team at PCI and to be a part of their future," Prell says. "The staff and faculty's passion to impart knowledge and make a difference in the lives of their students is unparalleled. They are truly successful."
Prell, most recently of Centerplate and The Art Institutes, will bring a fresh vision and direction to extend the success PCI has already seen. During his eight years with The Art Institutes, he built the organization's first free-standing culinary school in Denver. With his success in building the student body to more than 500 in just two years, Prell has shown the skill necessary to take PCI to the next level. He then accepted a role as director of culinary arts for The Art Institutes' parent company, Education Management Corporation, where he facilitated the replication of the successful educational model in 12 other major metropolitan markets, as well as creating and implementing scholarship and study-abroad programs.
While working with Centerplate, Prell was the opening executive chef for the Colorado Convention Center and Denver Performing Arts Complex. He progressed to general manager and was later named vice president, overseeing operations for the Colorado, Washington, D.C., and Orlando Convention Centers. During this time he led a team of more than 1,000 foodservice professionals to execute the largest sit-down banquet in history, serving 17,400 people.
In his culinary career Prell has had the opportunity to cook for celebrities, the Pope the Queen of England and multiple U.S. Presidents, including the six concurrent balls to inaugurate the 44th President of the United States, Barack Obama.
"Chef Gary Prell will be a wonderful and welcome addition to the school with his many years' experience in the industry as an executive chef and educator," says Chef George Hadres, director of education at PCI. "With him, the Professional Culinary Institute is looking forward to continuing to lead the way in the development of the next generation of chefs, wine sommeliers and high-end hospitality professionals.