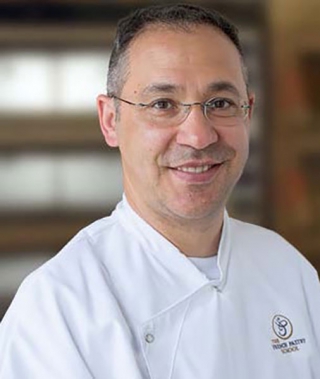 Internationally Known Master Baker Chef Didier Rosada to Teach Two-day Bread Making Class in Savannah
Rosada instructs with an open mind, sharing his knowledge fully and teaching the mysteries of bread dough with simplicity, humor, and always in-depth.
Chef Didier Rosada will present a Cuisine U class at Virginia College in Savannah, Ga., Nov. 27 and 28, from 1 to 9pm both days. Didier Rosada is an educator, consultant and one of the best bakers in the world.
The award-winning Rosada is well known for having trained and led the Bread Bakers Guild Team USA to victory multiple years in the Coupe du Monde de la Boulangerie in Paris – the baking world's version of the Olympics earning three Golds medals and one Silver medal.
Over the years, Chef Rosada has contributed many technical articles for newsletters and baking magazines. When the National Baking Center (NBC) was created in 1996, he was selected to develop and teach the bread curriculum. His other functions at the NBC included the supervision of various research projects and consulting for specialty bread bakers and millers across the United States, South and Central America (Brazil, Colombia, Ecuador, Peru, Guatemala, Mexico), the Caribbean (Haiti, Dominican Republic, Jamaica) Europe, and Asia (Japan, Korea, Philippines). This exposed him to baking traditions around the world.
"Every culture has bread and it has taken me years to see, taste, and learn as much about worldwide baking traditions as I have. My goal is to share that knowledge with other bakers so they have a well-rounded repertoire and viewpoint on the world of baking."
In Cuisine U's two-day class, attendees will learn how to put preferments to work, from artisan to industrial scale; how to improve flavor, texture, dough handling, and shelf life; removing additives and preservatives from existing products and much more.
The class price is $599. For more information or to register for the class, email This email address is being protected from spambots. You need JavaScript enabled to view it. or visit the Cuisine U website.