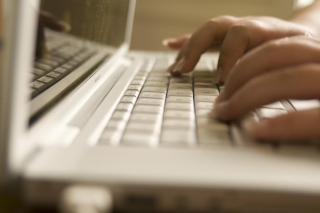 Assistance for Culinary Distance Learning Classes
17 March 2020
GMC readers receive free access to online culinary classes to help ease the quick transition to a distance learning environment.
By Lisa Parrish, GMC Editor
High school and colleges are quickly moving to a distance learning format as doors are shuttered due to COVID 19. The speed of closings is only matched by the spread of the virus.
Founder and President of KP Education Systems Nai Wang, a culinary, hospitality and foodservice education online curriculum producer, has offered CAFE's Gold Medal Classroom readers free access to an extensive online culinary curriculum for the remainder of the 2019-2020 school year.
"We have over 15 years of online and hybrid culinary and hospitality course experience and have worked with hundreds of institutions crafting curriculum. We have courses that are ready to go or can quickly be customized," said Wang. "We can have an online course ready to go in less than 48 hours."
The curriculum, which will work on any smartphone and some game consoles, include subjects such as:
Culinary arts
ServSafe
Commercial baking
Food science
FACS food and nutrition
Modern marketing
Math fluency
Once an instructor has received an account, access will be given to dozens of culinary modules in a library. Teachers then provide students' access to the correct modules at the correct time. Wang explained, "If an instructor is working on knife skills and the school shuts down then that instructor would add that module (knife skills) so their students can access it. It's quite a big library and covers everything according to their standards."
Instructors can get started in about five minutes. Once a module has been selected, teachers watch a five-minute video that explains how the program works. Additionally, if an instructor would like to modify the lessons, Wang and his team can help tailor the course.
The suite of courses includes hundreds of modules with video demonstrations. Additional modules can be added at any time.
For more information on accessing the online culinary curriculum, contact Nai Wang, at 800-701-6323, ext. 913 or visit KP Education Systems. Mention CAFÉ to receive these free resources.
---
Click here to read a Gold Medal Classroom story about the benefits of student gaming habits in a distant learning environment.