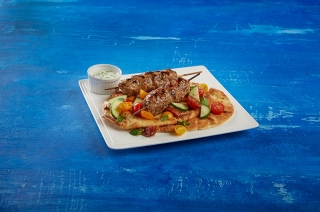 Familiar and Unfamiliar Turkey Applications
08 February 2020
Chefs mashup flavors to create unusual combinations with familiar turkey.
By Lisa Parrish, GMC Editor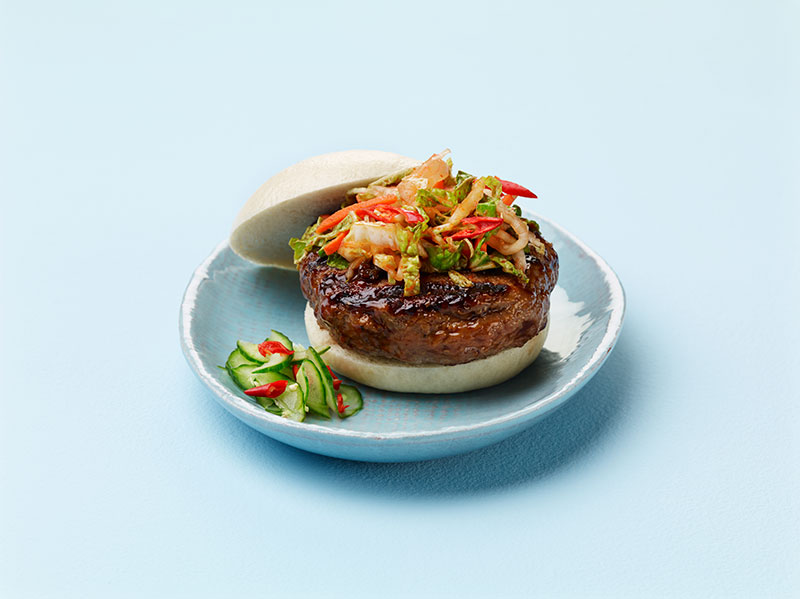 Ground turkey is familiar to most chefs. Cooks understand turkey is a lean protein that lends itself as a base to build various flavor combinations. The protein also snuggly fits into the current healthy food trend.
It is just this versatility that makes affordable ground turkey the perfect protein for culinary educators to teach flavor pairings and instruct students on new taste combinations.
For instance, let's begin with the traditional burger, which is consumed at least once a week by 62 percent of 18- to 34-year-olds. Think about that: more than half of young adult millennials eat a burger at least one time a week. The demand is there. But, true to the millennial generation, 48 percent of that age group is interested in ethnic or themed burgers, and 45 percent think it's important to be offered burgers with new and unique flavors.
Burgers move from traditional to untraditional
Swapping ground turkey for beef is the first step. But, instructors can now use this base to create applications from Asian to Moroccan influenced patties.
Flavor mashups featuring turkey breast
Turkey breast is also well-known to most American cooks. However, pairing this protein with sweet, savory and tangy flavors, take these applications from usual to unusual and over-the-top.
Sweet and savory Moroccan: With a Middle Eastern influence, this sweet-and-savory Moroccan-spiced turkey salad sandwich covers a flavor spectrum. Honey and dried apricots blended in Greek yogurt lend a syrupy touch to roasted turkey breast on rye.
Sweet and tangy Asian: Try preparing this kung pao turkey salad for a health-conscious application that packs a punch. The citrus splash of house-made Kung Pao dressing harmonizes with the bitterness of bok choy or Napa cabbage.
Butterball Foodservice's Culinary Center offers more ideas on teaching versatile and flavorful turkey burgers with unusual flavor combinations that will expand students' palates and knowledge.
---
Photos courtesy of Butterball Foodservice.