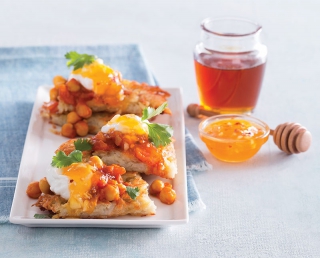 Combing Through Honey and Breakfast Culinary Trends
02 September 2019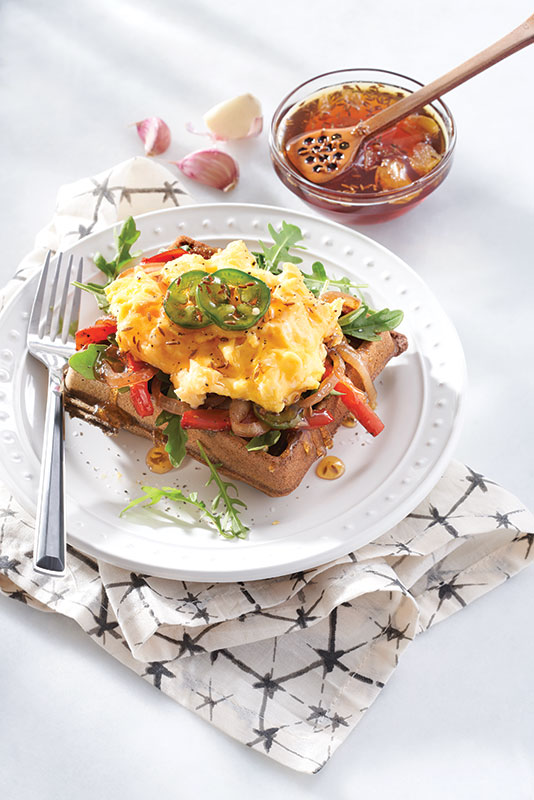 Breakfast is trending in a big, global way. All-day breakfast dishes and beverages are tempting consumers with punctuating flavors from sweet to savory. To celebrate both National Better Breakfast Month and National Honey Month, let's check in with chefs and experts about how to incorporate both trends into culinary education.
Honey, it's not just for tea anymore
National Honey Board's Catherine Barry notes, "Honey has long been a 'natural' for breakfast, commonly used as topping for toast and as a sweetener for tea. Its usage on breakfast menus is currently on the rise, as honey makes its way into additional morning daypart (and all-day breakfast) applications. These include sweet and savory – think chicken and waffles with honey – and even specialty coffee, where honey is a trending flavor ingredient."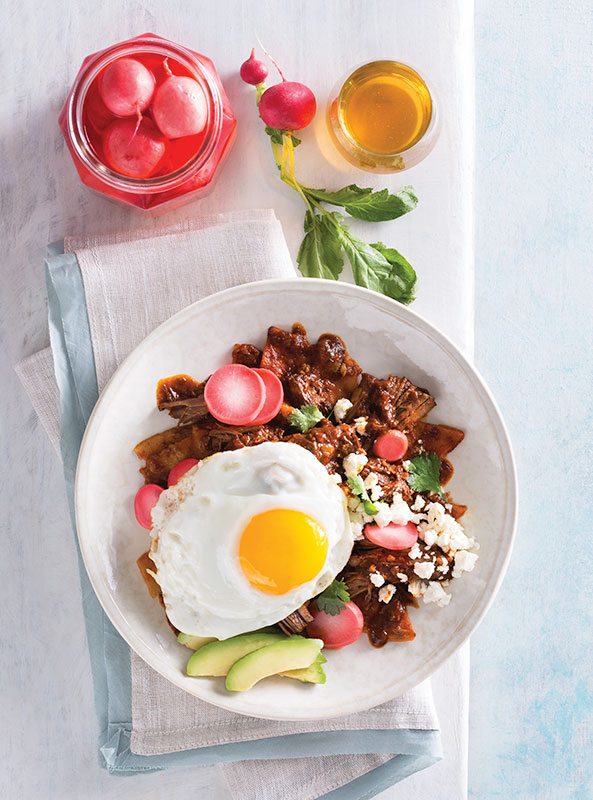 Global breakfast tie-in
Chef Tamara Westerhold of Cherubina Catering said, "Clearly at the breakfast table, honey is a great way to add an element of familiarity to global breakfast items. It makes them more accessible; people are willing to try something they might not otherwise have because they know and love honey."
Chef Westerhold created a line-up of global breakfast recipes with one common thread (or drizzle) – honey.
Honey-Coffee Braised Chilaquiles
Honey-Chile Drenched Orange Fritters
Honey-Guava Breakfast Empanadas
Sweet Corn and Honey Dosas with Sour Cherry and Persian Lime
Honey-Lacquered Bacon Burrito
Honey Baklava Oatmeal
Mediterranean Breakfast Bowl with Honey Lemon Tahini (Click here for video)
Honey and eggs? Yes, please!
A GfK's KnowledgePanel® survey found that of the 92 percent of Americans that enjoy breakfast once a week, 69 percent of them choose eggs as their favorite breakfast food. Chef Jenny Dorsey suggests that honey can surprisingly amp up the flavor of the ever-popular scrambled eggs. "Honey is the secret ingredient in delicious scrambled eggs. Add a half of teaspoon for every two eggs and whisk together with some cream and salt before scrambling softly over low heat."
Other honey breakfast tips and tricks
Chef Dorsey also suggested a few options for honey and breakfast:
Adding texture: Honey is a great natural emulsifier. Use it to add a little texture to sauces, such as a peach drizzle for pancakes. Naturally crystallized honey can add satisfying mouthfeel and delicate crunch to a bowl of oats, mashed sweet potatoes, or grits and polenta.
Creating the ultimate breakfast fruit plate: Honey in the comb (honeycomb) is a showstopper for a breakfast fruit plate. It provides a sweet, delicious contrast to tart berries and stone fruit.
Add some sweet heat: Kick breakfast or brunch up a notch by creating a trending "sweet-heat" infusion. For example, create garlic-infused honey featuring garlic, honey, and red pepper flakes, or other combinations of honey and spice. It can be the perfect topping for a breakfast pizza or as a topping on trending avocado toast. (Click here for Toast Four Ways with Honey video)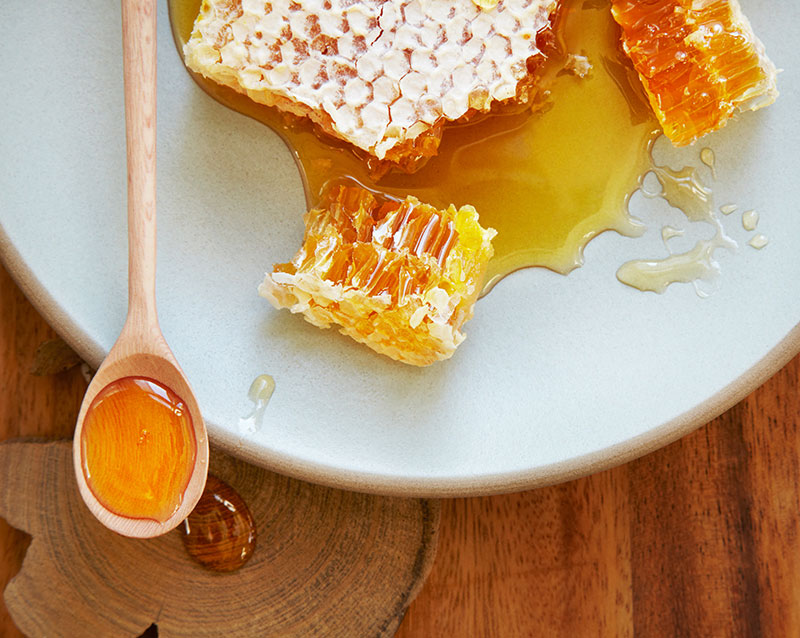 Honey and coffee
Honey is one of the fastest-growing coffee flavors in the west and northeast, according to Technomic's 2018 Coffee Menu Trends report. Honey is a wholesome and natural sweetener, that can also help mask coffee's bitterness while adding flavor, complexity, and mouthfeel.
A 2018 Datassential survey reveals that Gen Z and Millennials have a proclivity for all-natural sweeteners. The top three sweeteners among all survey respondents were:
sugar at 64 percent
raw sugar at 45 percent
honey at 40 percent
Honey ranked well ahead of other all-natural sweeteners including:
Stevia and 33 percent
maple syrup 29 percent
agave nectar 27 percent
The National Honey Board created a bevy of delicious honey-inspired specialty coffee recipes, which can be found on the April 2018 blog, Honey and Coffee Make One Sweet Pair.