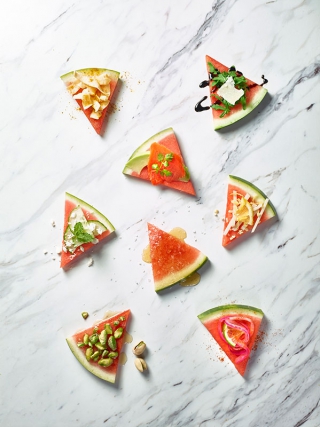 Sweet Recipe Ideation for International Summer Dishes
30 April 2019
Watermelon is ready for the season with new flavor pairings and a downloadable pairing chart for the culinary classroom.
By Lisa Parrish, GMC editor, and Megan McKenna, director of foodservice and marketing, National Watermelon Promotion Board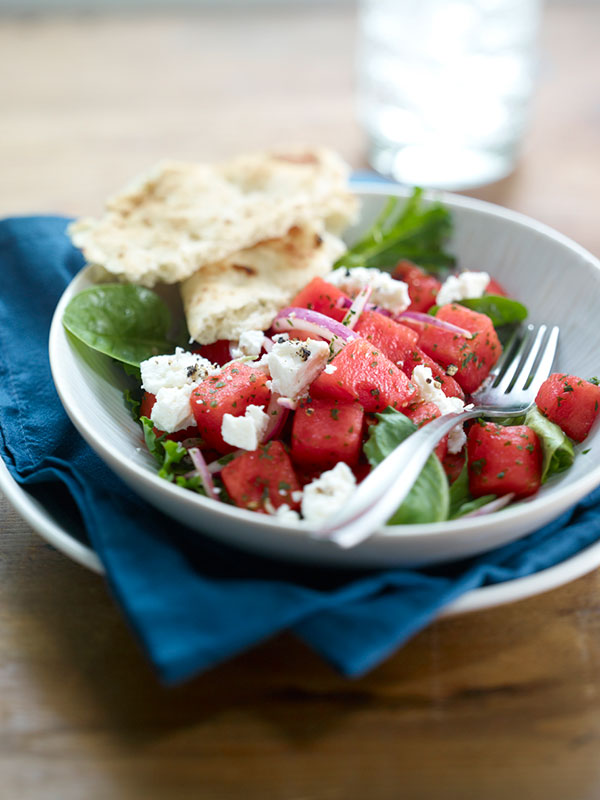 As spring melts into summer, chefs begin to look for lighter and more vibrant flavors to feature. Watermelon is a summer staple with dazzling color and crisp texture - a natural seasonal go-to ingredient. However, some culinarians may be surprised that pairing sweet watermelon with fiery or salty international flavors creates opportunities to hit home runs in summer applications.
When creating lesson plans for culinary students in the last remaining days of the course or to brightly begin next school year, consider these coordinated watermelon and international flavors:
Greek/Mediterranean: feta, cucumber, mint - fresh mint adds bright flavor to this classic sweet and salty flavor combination with contrasting textures; cucumber is watermelon's closest cousin so it's no surprise they pair well.
Italian/Mediterranean: pesto, parmesan, balsamic glaze - the brightness of the pesto and watermelon pair nicely with the nuttiness of the parmesan as well as the hint of sweetness from the glaze.
Latin: lime, Tajin salsa verde - spicy heat brings out the sweet juiciness of watermelon (it is 92% water!) and a squeeze of lime adds extra punch.
Indian: garam marsala, madras curry - watermelon's refreshing crunch, whether the flesh or the rind, balances the earthy sweetness of curry.
Asian: Furikake, seaweed salad, pickled ginger - watermelon pairs well with seafood and also makes a delicious centerpiece in a plant-forward poke bowl. 
(Not so International) American: barbecue, ranch - who doesn't think of watermelon withbarbecue but why not abarbecue chicken salad replacing the tomatoes with watermelon and lightly tossing in ranch.
Watermelon Flavor Pairings Guide: Download this pairing guide for recipe ideation and inspiration. Find how the flavor, texture and color of watermelon creatively pairs with herbs, spices, dressings/sauces, fruits, vegetables, grains/legumes, dairy, proteins, and more.
Gold Medal Classroom cover photo credit: Culinary Institute of America/Phil Mansfield