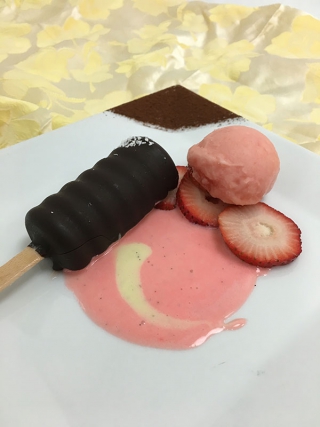 Expanding Students' Palates Through Experience
30 April 2019
Introducing students to fruit flavors beyond the apple-banana-orange range builds taste palates and a fine food understanding.
By Lisa Parrish, GMC Editor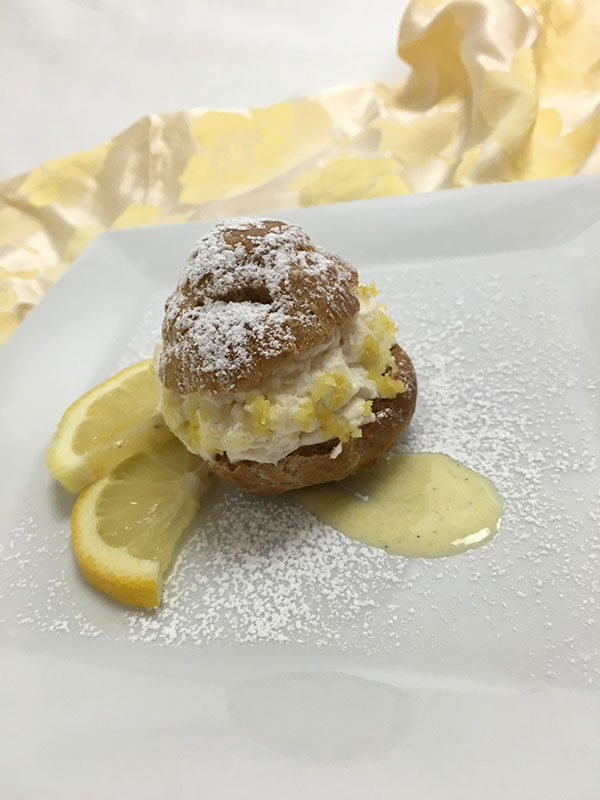 Some culinary students arrive in class with taste palates as wide and expansive as an ocean. Some students arrive with palates as narrow as a creek. Broadening palates can be like swimming upstream – it's difficult but with effort and experience it can be done.
A student's sense of taste is developed over the years and shaped by food experiences. The human body has thousands of taste buds and the ability to determine sweet, sour, salty, bitter and savory is established from not only tasting foods, but also from senses like smell, texture, and food temperature. These senses can be piqued and changed as a person ages and adds new food experiences. Culinary instructors make impactful changes to taste as they introduce new sensations, especially to students without an array of experiences perhaps due to economic disadvantages or little access to diverse food opportunities.
Gloria Cabral, culinary arts program coordinator at Bristol Community College in Fall River, Mass., said, "There was on old saying my father used and now I use it all the time to educate. 'Never feed strawberries to a jackass.' We had a donkey and he would eat (very expensive) strawberries or chewing tobacco. Students acquire a finer palate to flavor through palate education by research production, and most importantly, tasting."
Cabral teaches pastry classes and constantly challenges her students to learn about flavor. "Many students are brought up with their culture of distinct flavors. Local students are (oriented toward) the apple-banana-orange flavors. Younger students like the sour, astringent flavors and older ones like chocolate pairing," she said.
Cabral also noted that some of her international students from Portugal and Cape Verde understand the deliciousness of passion fruit while her Cambodian and Asian students understand lychee and pear flavors.
Teaching flavor creativity is emphasized in Cabral's program. She said, "By the time they are ready to graduate, they begin to understand the importance of flavor and have been pushed into flavor creativity."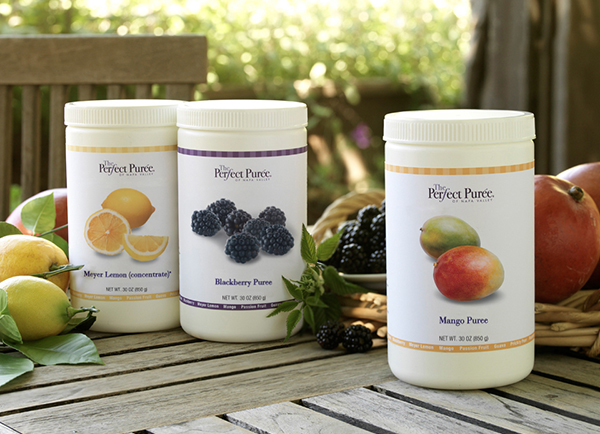 One flavor expanding strategy she utilizes is the use of dried powers and purees in lessons to enhance flavors. "When students are in their third semester they experiment with sweet and savory items," she said. A few of the flavor blending applications she includes are dried siracha chocolate cookies, lemon cookie with basil sugar, and garden cupcakes made with orange pepper, rhubarb tomato and bee pollen. "Students learn about flavor-inspired foods and the best way to be consistent with the flavors (through the use of purees and powders)."
Purees are a convenient and cost-effective method of teaching fresh fruit flavors. Michele Lex, chief marketing officer at The Perfect Purée of Napa Valley, explains that creativity is achieved through the applied use of puree fruit flavors such as blood orange, caramelized pineapple, mandarin-tangerine, passion fruit or sweet hibiscus as well as blended flavors like chipotle sour, passion colada and Thai basil & black pepper to name a few.
"In an effort to help instructors coast-to-coast expand students' concept of flavor possibilities, The Perfect Purée has established programs at the Culinary Institute of America. These programs give students and faculty access to The Perfect Purée's entire flavor range for classroom instruction and special events," she said.
Another use of purees beyond baking and pastry applications is creative beverages. Cabral said her culinary students make drinks for functions that require fruit juices. "The students found inconsistences in the flavor (of traditional fruit purred by equipment). Using (commercial) purees takes the thought out of flavor adjustment," she said. "They recently have been learning how to add purees to their foods, such as ginger puree in brines and mojito puree in chicken."
Also, Cabral has diligently worked to move her students' ice cream palates beyond mass produced, frozen products. "I like purees with ice cream because the fat content coats the mouth with the fruit flavor," she said. "This week we will be making a raspberry rose sorbet, passion fruit pate de fruit, and several mignardise using Perfect Puree and a variety of herbs and spices for an 8-course graduation dinner. I think I will all the Thai basil & black pepper puree to the sorbet. There are so many options with the purees and concentrates."
About The Perfect Puree of Napa Valley: Experience flavor first-hand with delicious complimentary samples delivered directly to your classroom. Sample The Perfect Purée's robust flavor line-up of fruit purees, concentrates, zests and blends. Click here to request your free samples.