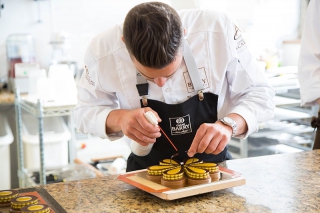 Chocolate Academy Classes for Novices to Professional Chocolatiers
03 October 2018
Barry Callebaut CHOCOLATE ACADEMYTM offers instruction on all things chocolate.
By Lisa Parrish, GMC Editor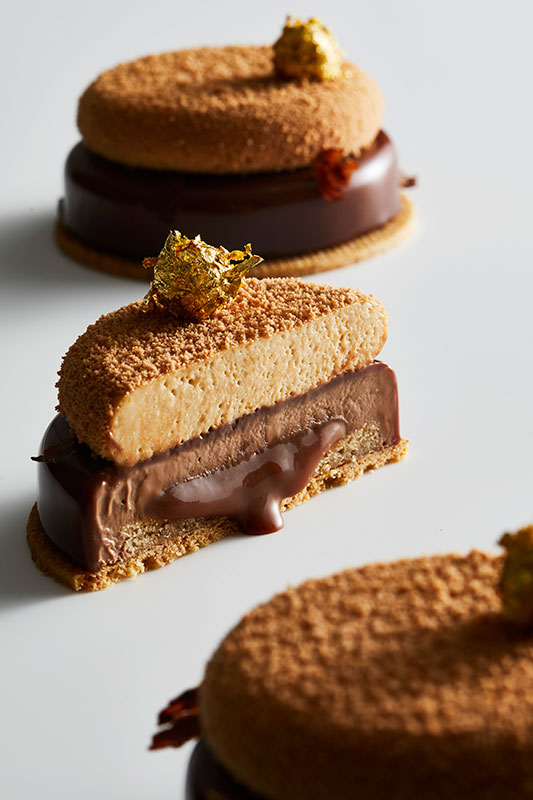 There is one institute where chocolatiers and pastry chefs can go for answers to all questions chocolate related. A place where every enquiry, no matter how complex or difficult, on cocoa, chocolate and the technical aspects of working with chocolate has an answer. It's the Barry Callebaut CHOCOLATE ACADEMYTM located in Chicago.
"The Academy's primary focus is chocolate – we help people understand all things chocolate. There's no other place in the U.S. that understands how to work with chocolate better than at the Academy," said Alexandra Foster, academy coordinator for Barry Callebaut.
Barry Callebaut has 21 CHOCOLATE ACADEMYTM locations on three continents, with the Illinois facility the only United States location. Classes are provided for novice and chocolate artisans alike in their state-of-art facility. The institute pioneers new chocolate products, applications, techniques, and recipes through their course offerings.
Built to create a community of chocolate artisans, pastry chefs, confectioners, bakers and caterers, the CHOCOLATE ACADEMYTM is an innovative resource for chefs from around the world, around the U.S. or locally in the Midwest to learn new techniques and trend setting ideas. The Academy, with its latest technologies and equipment, provides a teaching space for chefs to demonstrate as well as learn. For example, the Academy owns a ChefCut machine, a high-powered pressurized water cutter that scores extremely intricate designs and shapes in frozen or fresh applications such as pastries, grenaches, caramels and more. According to the Academy, there are only a few of these hydro-cutting machines located in the U.S.
Students choose courses that best fit their needs either individually or in a course sequence. Classes fall into three broad categories: core, specialty and master classes. Classes are held from 8 a.m. to 5 p.m. and usually run for three to four days. The courses and demonstrations focus on chocolate work across all trade sectors including catering, pastry, bakery and chocolatier.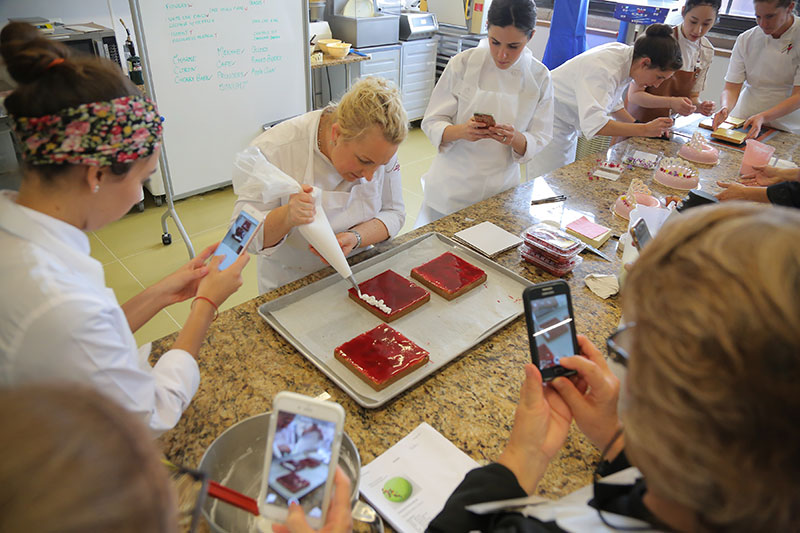 A core class is a course offered year-round and instructed by a Barry Callebaut chef. Classes range from beginner, intermediate to professional. Specialty courses or guest chef classes are instructed by master chefs from around the world. Both core and specialty classes are hands-on learning classes which range from chocolate processing to techniques and applications such as molding, enrobing and sculpting, decorations and flavorings. Previous world-renown guest chef instructors at the Academy have included Cedric Grolet, Ramon Morato, Yann Brys, Jerome Chaucesse (MOF) and Frank Haasnoot.
An example of a specialty course is the class "Between a New Trend and Health" taught by Chef Jérôme Landrieu, director of the Barry Callebaut CHOCOLATE ACADEMYTM. Students will learn lessons focused on the creation of recipes without gluten or other ingredients that are often restricted due to dietary needs and food allergies. The class explores key considerations and substitutions for a variety of new trends in pastry: gluten-free, dairy-free, sugar-free, and egg free.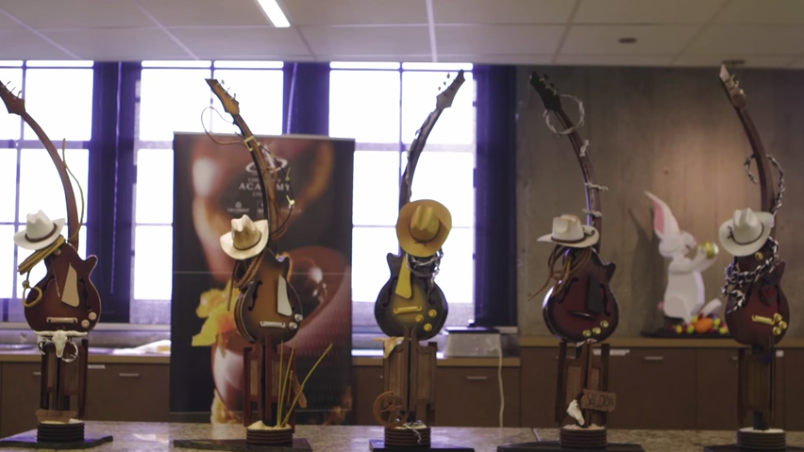 Chef Landrieu also instructs another specialty course, the Advanced Chocolate Showpiece class. During this four-day session, Chef Landrieu selects a theme and instructs students on how to translate the idea into a showpiece. "Every single element in the showpiece has meaning," explained Landrieu. "I guide them, step by step, in 75 percent of the theme where I show them different techniques. I always try and leave 25 percent in a gap for freedom. I show them how to translate an idea in your mind to something physical, which is chocolate."
Chef Landrieu describes his teaching ideas: "My philosophy is to always use the best products and techniques to create on-trend desserts. Unpretentious, elegant, generous and enticing are the key words of my pastry and such is my challenge every day. "
Master courses are designed for expert chef instructors to demonstrate their own recipes in front of a small group of professional students who watch the master chef complete his or her complex recipes. Students ask questions throughout the course although it is not hands-on. This allows the students to witness a great chef bring their recipe to life from start to finish. Master chefs showcase technically challenging and trend setting ideas during the class, which appeals to the most advanced students who witness and understand exactly how the complicated recipes come together.
Barry Callebaut CHOCOLATE ACADEMYTM is located at 600 W Chicago Ave, Suite 860 Chicago. Click here for a list of available courses and information on the Academy.
More Information:
Barry Callebaut is the world's leading manufacturer of high quality chocolate and cocoa products from sourcing and processing cocoa beans to producing the finest chocolates, including chocolate fillings, decorations and compounds. Based in Zurich, Switzerland, the Group runs more than 50 production facilities worldwide and employs a diverse and dedicated global workforce of close to 10,000 people. The Barry Callebaut Group serves the entire food industry, from industrial food manufacturers to artisanal and professional users of chocolate, such as chocolatiers, pastry chefs, bakers, hotels, restaurants or caterers. The two global brands catering to the specific needs of these Gourmet customers are Callebaut® and Cacao Barry®. The Barry Callebaut Group is committed to make sustainable chocolate the norm by 2025, to help ensure future supplies of cocoa and to improve farmer livelihoods. It supports the Cocoa Horizons Foundation in its goal to shape a sustainable cocoa and chocolate future.