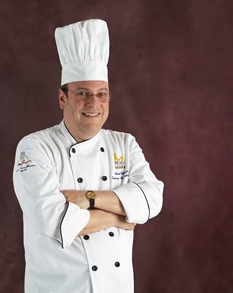 Are you dooming your students to failure by not focusing enough attention on helping them find and keep jobs after graduation?
By Adam Weiner, CFSE
I hope you will endure a bit of self-promotion. I was asked by Mary Petersen of CAFÉ to lead a roundtable discussion at the upcoming Leadership Conference in Salt Lake City on the importance of teaching life skills and job skills to culinary students.
For those of you who have read my articles for a while, you know I adamantly believe that unless you teach your students job-searching skills, skills to keep the job, and basic life skills you are dooming them to failure. I have written a number of CAFÉ articles on this very subject:
1. "Interview Skills," March 2011
2. "Help Your Students Keep Their Jobs," May 2011
3. "Teaching Students How to Get a Job, Part I," June 2012
4. "Teaching Your Students How to Find a Job, Part II," July-August 2012
5. "12 Things for Students to Know," on how to work in a commercial kitchen, December 2012
6. "Teaching the Value of 'Real' Networking," May 2013
7. "The 10 Hardest Things to Teach Young Culinary Students," July-August 2013
8. "Working in Teams Needs to Be Taught," September 2013
9. "Volunteering for Young and Old," December 2013