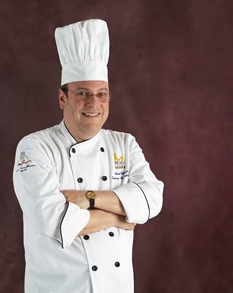 These very simple techniques are not taught more often in a 50-minute context because the blanched or parboiled product is generally not ready for service by the end of class. But, says Chef Weiner, they're important to teach for their contributions to cooking. Here, he explains how to best teach the procedures, with applications that can fit perfectly into 50 minutes.
By Adam Weiner, CFSE
Over the last four years I have written a number of articles on how to teach different cooking principles in a 50-minute-classroom setting. These articles have included:
It is now time to address one of the easiest cooking principles to teach in 50 minutes: blanching and the related technique of parboiling.
By definition, blanching and parboiling are each just a quick process: