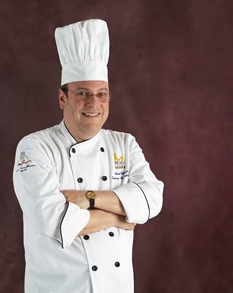 Says Chef Weiner, it's time to assess ourselves as role models to our students, who witness more than we realize. And a tragedy hits home that we must work to positively influence those in our charge while we have the opportunity.
By Adam Weiner, CFSE
From January through April I addressed how to teach your students recipe skills and basic cooking skills. In May I took a break and wrote about the importance of teaching real networking. In that article, I stated that I would pick up with cooking techniques this month.
Please forgive me, but I changed my mind. I decided that with the end of the school year for most of you it is timely to consider our position as role models.
It is important that we, as teachers, take a look at ourselves and realize our impact upon students—sometimes beyond anything that we imagine. Further, we have skills and talents observed by our students without our realizing it. In May 2012, "The Gold Medal Classroom" published my article on assessment. So, now at the end of the year, it is time to do an assessment of ourselves as role models.