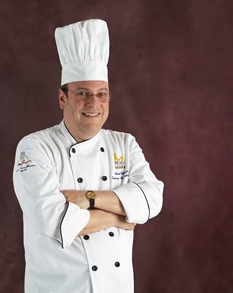 A must list that students should review frequently so they might keep their jobs in commercial kitchens.
By Adam Weiner, CFSE
Happy holidays!
Those of you who read this column on a regular basis know that I preach the need to teach your students more than how to cook. Unless you teach a pure home-economics class, your ultimate goal is to have your students get jobs in the culinary field. If you don't teach them how to work in a commercial kitchen, you are dooming them to failure.
So, in honor of the 12 Days of Christmas, and December being the 12th month, I will recap the 12 things that your students must know to be able to keep their jobs in a commercial kitchen. Feel free to print them out and give them to your students. Tell your students to look at them frequently when they start working.