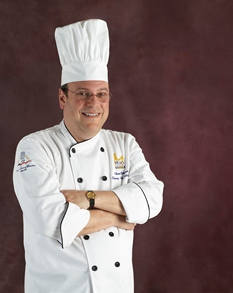 Says Chef Weiner, who will speak to this topic at the CAFÉ Leadership Conference in Miami in June, there are many benefits of person-to-person interaction that can't be replicated by social networking.
By Adam Weiner, CFSE
Editor's Note: CAFÉ asked Chef Weiner to present a seminar at the June 2013 Leadership Conference in Miami next month. His topic: "WHAT GOOD IS SITTING ALONE IN YOUR ROOM: TEACHING YOUR STUDENTS THE WHY AND HOW OF REAL NETWORKING." For May's GMC he decided to write a brief summary of some of the points of his presentation. If you haven't yet enrolled for the conference, visit http://cafemeetingplace.com/cafe-events/2013-leadership-conference to register.
So far this year, my focus has been on teaching various cooking techniques. Let's take a break for a month and talk about one of today's hottest buzzwords: networking. Don't worry, this isn't another article about social networking. This is a brief introduction on how to educate and influence the Facebook and Twitter generation on why and how to perform the dance of real networking.