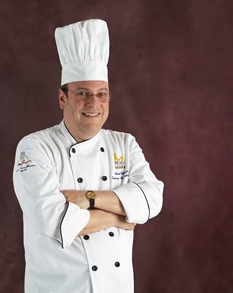 Give back, says Chef Weiner, and teach your students to, as well. Whether self-serving, altruistic or both, the many rewards—both personal and professional—far outweigh any inconvenience.
By Adam Weiner, CFSE
Last December I wrote the 12 things that every culinary student needs to know. It was kind of my gift to you. This year I am going to take the completely opposite approach. It is time for your students and you to start giving gifts to others.
A. For Your Students
Volunteering is important for students for a variety of reasons. Foremost, it is just a good thing to give back. At the holidays and throughout the year there are people who need help and would enjoy and appreciate your students' volunteer efforts.
If being altruistic isn't within your students' skills set, then let's talk about them volunteering for their own gain. First, I have had a number of my students hired while doing volunteer work as other chefs were volunteering or were watching. You can guess what happened. The chefs were impressed with the volunteering spirit, the students got jobs.
Furthermore, volunteering is good résumé value. With so many students coming out of culinary programs at the high school, vocational and college levels, it is important that your students have something (preferably a lot of somethings) on their résumés that separates them from the pack.