Lesson Plan: U.S. Farm-Raised Fish and Shellfish
10 December 2014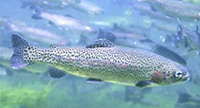 A free classroom offer to teach students why menuing domestically raised fish and seafood is an important way to keep both customers and the bottom line happy.
Courtesy of the National Aquaculture Association
Restaurant goers love fish and shellfish! More than two-thirds of all seafood consumption in the United States takes place outside the home. U.S. farm-raised fish and shellfish are consistent in price, quality and availability, and the predictable supply helps in menu planning and cost projection. What's more, many U.S. farm-raised fish and shellfish are available in portion-controlled, individually quick-frozen forms that eliminate waste and ensure ease of preparation.
Buying locally farmed fish and shellfish also helps to ensure the freshness of the product and reduces the carbon footprint. This local, green connection helps to tell a story on the menu. Many restaurants purchase exclusively from one farm and use this connection as a marketing hook.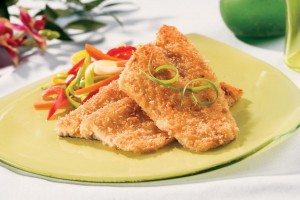 Diners frequently ask if a product is farm-raised, and might have additional questions for waitstaff about the quality of farm-raised seafood. Good news: If fish and shellfish are raised in the United States, federal and state regulatory oversight helps to ensure the safety of the product and ensures that the production methods were environmentally sound.
To help meet the needs of foodservice educators, the National Aquaculture Association (NAA) offers a new teaching module, "Purchasing and Preparing U.S. Farm-Raised Seafood." The module consists of a 12-minute narrated PowerPoint presentation and accompanying lesson plan.
To receive the free module, contact the NAA at This email address is being protected from spambots. You need JavaScript enabled to view it., mention the module, and include your mailing address in your e-mail. For more information on the U.S. aquaculture industry and its solutions and opportunities for foodservice, visit www.thenaa.net.