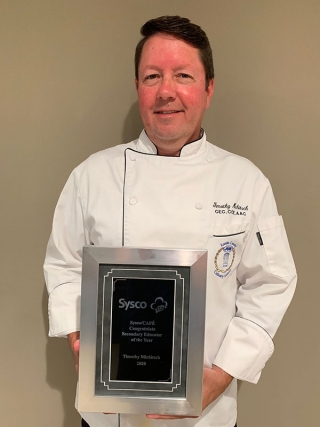 Lorain County JVS Culinary Educator Earns Secondary Educator of the Year Award Sponsored by Sysco Corporation
10 August 2020
Tim Michitsch, culinary educator in Ohio earned the nation's top prize for his commitment to both the educational community and foodservice industry.
By Lisa Parrish, GMC Editor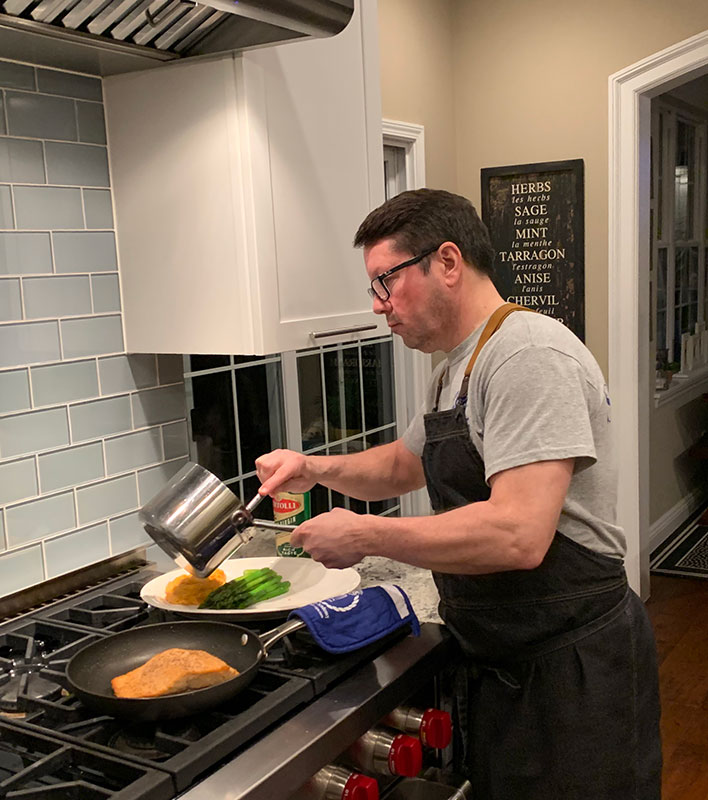 The Sysco Corporation along with the Center for the Advancement of Foodservice Education (CAFÉ) announced Culinary Educator Tim Michitsch, Lorain County Joint Vocational School's (LCJVS) Culinary Arts and Restaurant Management program instructor, received the industry's top Secondary Educator of the Year award.
For more than 30 years, Michitsch CEC, CCE, AAC, has taught at LCJVS. The culinary courses were based on a Home Economics curriculum when he arrived in the late 80s. Michitsch retooled the classes and began the Culinary Arts program guided by an academy model and accredited by the American Culinary Federation (ACF). The program has since been named an Exemplary and Promising Secondary Career and Technical Education Program by the U.S. Department of Education. Michitsch continually upgrades the curriculum and practical experiences to prepare his students for employment or postsecondary education.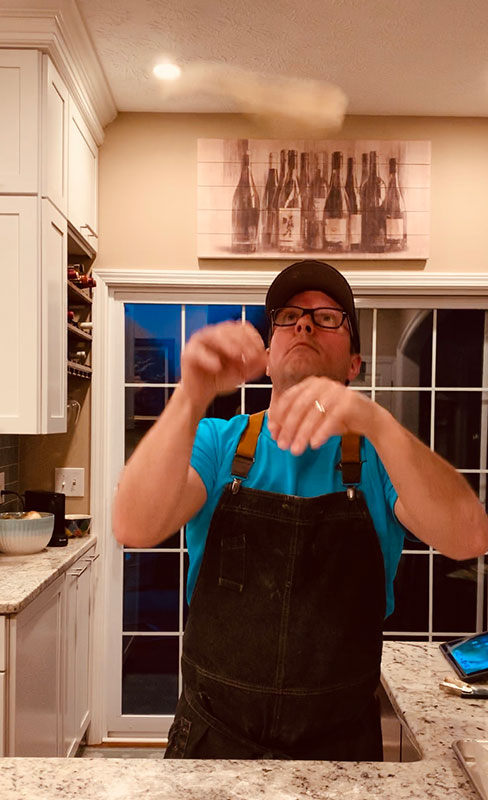 A portion of their preparation for the rigors of a culinary career includes Michitsch's encouragement to enter food competitions sponsored by the ACF; Family, Career and Community Leaders of America (FCCLA); and SkillsUSA, with many students actively participating in all three organizations' activities.
The student teams he supports have earned an unprecedented string of culinary competition medals and placements. Every year since 2003, Michitsch has advised a culinary or restaurant team that placed highly in either state or national competitions with two National Champions. Teams that win the state competition continue to compete at the national level.
He has coached these winning teams:
ProStart:
2003-2009 – Advisor to Culinary National teams, placing from 15th to 3rd during that time. He was the advisor to Culinary State Champions teams from 2003 – 2009.
FCCLA:
2006 Advisor to the National Culinary team, who earned the National Champion award. He was also an advisor to the 2010-2018 teams where during that time the teams placed from 4th to earning a Gold Medal and placing 2nd place in the national competitions.
SkillsUSA:
Michitsch served as advisor to Culinary Arts teams that placed in the top two or three in state competitions in 2013, 2014, and 2016. He was an advisor for Restaurant Services teams who placed 11th in 2017, 6th in 2018, and 3rd in 2019. His Culinary Arts team was a National Champion in 2017. They also placed 6th in 2018 and 3rd in 2019.
Julia Spondike was the most recent National Champion, placing first in the Culinary Arts competition at the SkillsUSA National Conference in 2017 and earning a full tuition scholarship to the Culinary Institute of America, New York. While perusing her postsecondary education, she continued to participate in the SkillsUSA competition and earned the opportunity to represent the United States at the 2019 WorldSkills competition held in Kazan, Russia. She said, "I would not have been able to do that (compete in Russia) without his continuous support in my life and genuine interest in my career."
Michitsch's commitment to immerse his students in the culinary industry can also be seen as he provides opportunities for them to participate in community events with world-renown professional chefs. One opportunity arose when his students participated in a local Bocuse d'Or Team USA fundraising event with chefs Daniel Boulud and Thomas Keller.
From coordinating fundraising culinary scholarship dinners that earned more than $100,000 to spending countless, unpaid hours preparing and mentoring students, Michitsch embodies a commitment to quality education and the advancement of the culinary, baking and pastry, and hospitality professions.
Houston-based Sysco Corp. is in its sixth year of supporting this annual national award that acknowledges educators who are leaders in their field, have a commitment to both the educational community and foodservice industry, and employ innovative teaching practices inside the classroom. Michitsch was awarded a $1,500 cash prize, commemorative plaque and a complimentary registration for CAFÉ's 2021 Leadership Conference held in Portland, Maine, next June.