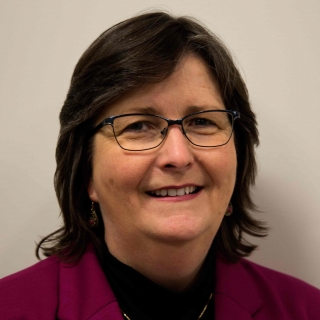 ATP's Cathy Scruggs Receives CAFÉ Champion Award
10 August 2020
Cathy Scruggs is honored as the second annual CAFÉ Champion Award for her help linking the foodservice industry to culinary education.
By Lisa Parrish, GMC Editor
Cathy Scruggs, director of product development for American Technical Publishers (ATP), received the second annual CAFÉ Champion Award for her years of service and partnership with CAFÉ.
"Cathy has supported CAFÉ's efforts in numerous ways and has given us guidance as to the changes and challenges in our world of culinary education. She has attended and presented at CAFÉ Leadership Conferences for more than a decade," said CAFÉ President Mary Petersen.
Scruggs is a true supporter of CAFÉ and former culinary instructor, state supervisor and curriculum specialist with over 35 years of instructional materials development experience. She is a strong advocate of teaching strategies that integrate contextual math, science, and communication principles in career and technical education programs at the secondary and postsecondary levels. Her goal is to ensure students succeed in their careers. Cathy holds degrees from both the University of Florida and Florida State University.
Scruggs received a plaque and will be honored at the 2021 CAFÉ Leadership Conference to be held in June in Portland, Maine.
"Cathy, we thank you for your support and sharing your expertise among educators for many years. We appreciate all that you do which makes you our CHAMPION for 2020," said Petersen.