Lesson Plan: Soy Oil 101
04 January 2012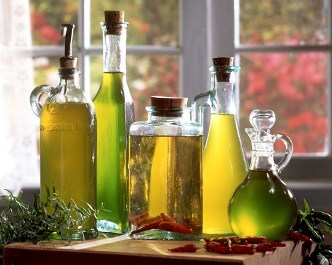 An overview of soy oil and its role in foodservice applications.
By Christopher Koetke, CEC, CCE, HAAC. Courtesy of QUALISOY
Soy has a long and important history as one of the world's most important crops. Every year, 44.07 million metric tons of soybeans are produced globally. In the United States, in 2009, we grew an estimated 3,359 million bushels of soybeans, and from these soybeans we produced 19 billion pounds of soybean oil. Of all the different edible oils produced in the United States, about 80% is made from soybeans.
After studying this lesson, students will be able to summarize the history of soybean oil in the United States; describe the soy plant and why the soybean is a unique plant compared to other pulses; list the process by which oil is derived from soybeans; describe the basic structure of triglycerides, saturated fats, monounsaturated fats and polyunsaturated fats; identify the five fatty acids most commonly found in edible fats and oils; explain the relationship of hydrogenation and trans fats; list the nutritional benefits of lipids; list common oils and rendered fats used in the foodservice industry; describe the new unique soybean oils for deep frying and baking; and explain how soy oil benefits food-industry applications.