Lead Instructor – Culinary Arts
JOB TITLE: Lead Instructor – Culinary Arts
REPORTS TO: Director of Education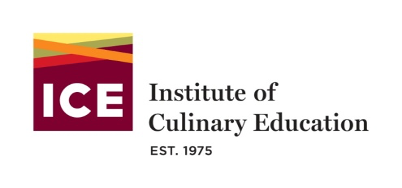 POSITION SUMMARY:
The Institute of Culinary Education CA Campus is seeking a Lead Chef Instructor for its Culinary Arts Program. The Culinary Arts Program offers practical classes and lectures on practice and art of cooking through theory, technique, palate training, speed and teamwork. The Lead Chef Instructor will manage the Culinary Arts curriculum, other chef instructors, and support our student population. This is a leadership position requiring experience in both education and culinary arts.
SPECIFIC JOB RESPONSIBILITIES:
Motivate and guide chef instructors to help aspiring culinary professionals to find their culinary voice.
Demonstrate techniques and concepts as required by the curriculum to both students and faculty.
Deliver clear, concise and organized lectures as required by the curriculum.
Assess student and faculty performance through observation and interaction, along with written and practical examinations.
Maintain a positive, focused learning environment throughout the campus.
Assure that classes are conducted in a manner that complies with principles of food safety and sanitation.
Ensure accurate records of student attendance and performance.
Attend meetings and faculty orientation as required.
Attend and present at regularly scheduled in‐services and content/discipline specific development activities.
Complete annual appraisals for direct reports.
Responsible to maintain credentials as required by accrediting councils/agencies.
Engage in professional development as required by accrediting councils/agencies and/or the school.
EXPERIENCE AND EDUCATIONAL REQUIREMENTS
Culinary/Pastry diploma and/or some form of formal Culinary Education.
Bachelor's degree required, Master's preferred.
Minimum of seven (7) years culinary experience with supervisory responsibilities.
Flexible schedule (weekends and evenings) to accommodate ICE class schedules.
Fine Dining experience preferred.
Teaching experience required.
Must possess a strong sense of urgency and attention to detail.
Excellent communication skills both written and verbal; strong presentation and interpersonal skills.
Demonstrated ability to interact in a collaborative manner with other departments and teams.
Strong critical thinking and problem solving skills required.
Working knowledge of Microsoft suite of products including Outlook, PowerPoint, Word and Excel
To apply:
Forward resume to This email address is being protected from spambots. You need JavaScript enabled to view it.
About ICE:
The Institute of Culinary Education (ICE) is one of the largest and most diverse culinary schools in the world with campuses in New York and Los Angeles. Established in 1975, ICE offers award-winning six to 13-month career training programs in Culinary Arts, Pastry & Baking Arts, Health-Supportive Culinary Arts, Restaurant & Culinary Management and Hotel & Hospitality Management and continuing education programs in Artisan Bread Baking and the Art of Cake Decorating — with more than 14,000 successful alumni, many of whom are leaders in the industry. ICE also offers continuing education for culinary professionals, hosts more than 500 special events each year and is home to one of the world's largest recreational cooking, baking and beverage programs with 26,000 students annually. ICE's 74,000-square-foot, cutting edge campus in New York City and its new west coast campus in Los Angeles were designed for inspiration, creativity and community. Visit us at ice.edu, watch our videos on YouTube at undefined or join us on Twitter, Instagram and Facebook at @iceculinary to find your culinary voice™.
The Institute of Culinary Education is an equal opportunity employer.