CAFE Update May 18, 2020
19 May 2020
Deal for Education and Learning (D.E.A.L. of the Week)
Thanks to Mercer Culinary for offering this Knife Cut Poster to the first 25 instructors who reach out.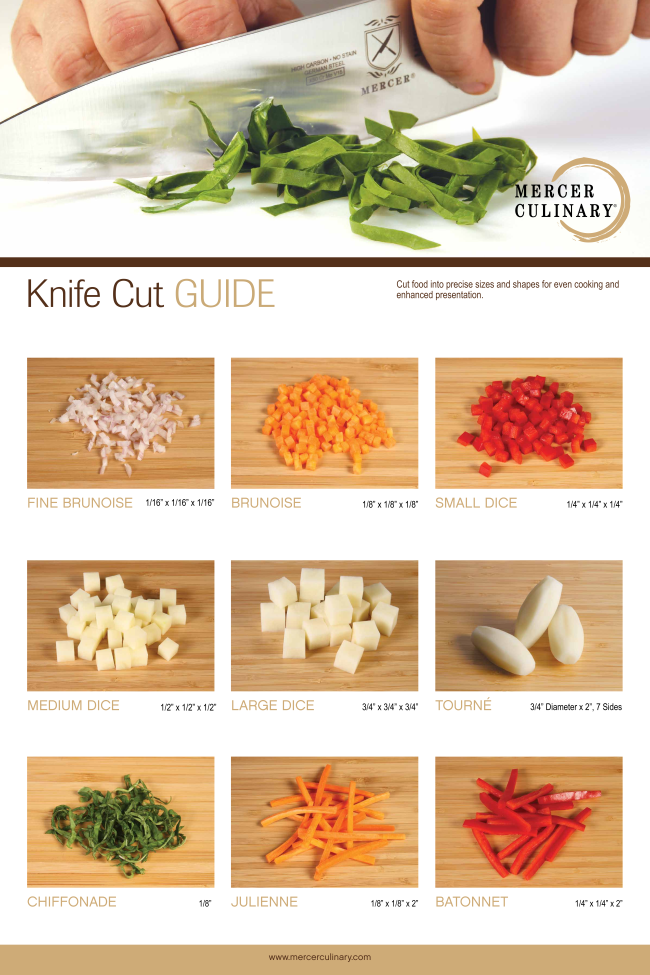 The poster would be an asset to any culinary lab and considered a great teacher's assistant! The poster shows the important knife cut images and measurements.
Email This email address is being protected from spambots. You need JavaScript enabled to view it. for your poster.
Mercer Culinary has been a sponsor/partner of CAFÉ's for almost 20 years, providing guidance as well as equipment and uniforms to culinary/baking/pastry programs throughout the U.S.
---
True Inspiration
An Interview with Farmer Lee Jones of the Chefs Garden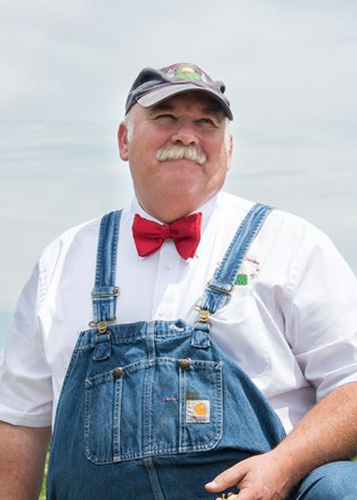 Farmer Lee Jones always wears his trademark overalls and red bowtie as a symbol of his commitment to sustainable agricultural practices. Ever since the early days of The Chef's Garden's creation over thirty years ago, he has remained tirelessly committed to not only ensuring that the family's three hundred acre farm remains one of the most innovative and pioneering in the world, but to fostering a nuanced conversation with the chefs in our industry who look to the farm to grow fresh vegetables that are as aesthetically pleasing on the plate as they are flavorful to the palate.
Kirk Bachmann interviewed Farmer Jones which you can access by linking to Escoffier's blog https://www.escoffier.edu/blog/sustainability/farmer-lee-jones-of-the-chefs-garden-discusses-sustainable-farming-with-escoffier-students-and-faculty/
---
Some Good News for Your Students/Graduates:
American Bakers Association
The ABA has launched BakingWorks.org https://bakingworks.org/, a new careers site dedicated to connecting job seekers to baking industry job opportunities with wholesale baking and supplier companies across the country.
Check it out! The wholesale baking industry is working hard to produce and distribute baked goods for American's tables. Thousands of jobs are available for all skillsets ranging from bakery production to sales to food safety and more.
James Beard Foundation
Established in 1991, the scholarship program assists aspiring and established culinary professionals who plan to further their education at a licensed or accredited culinary school or hospitality institution, college, or university. In the past 25 years, the program has not only grown in visibility and financial scope, but in the array of subjects its recipients have embraced. As of 2019, the Foundation will have awarded nearly $8 million in financial aid to over 2,000 recipients.
Check it out! https://www.jamesbeard.org/scholarships
---
2021 Dates to Remember
March 12-14, 2021
8th Annual Deans and Directors Retreat
April 1, 2021
Awards Deadline
June 23-25, 2021
16th Annual CAFÉ Leadership Conference