CAFE Update May 7, 2019
28 May 2019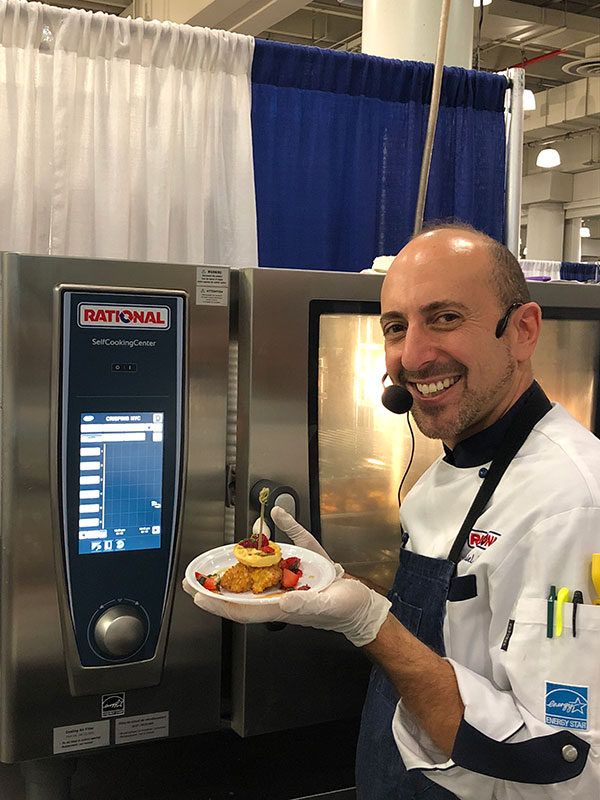 Attendees of the 3 hour MasterClass on "Combi-Technology in Modern Foodservice Environments" will run a test kitchen with RATIONAL Corporate Chef and Instructor, Daniel Lessem exploring precision manual cooking vs. cooking with intelligent sensors in variable climates. Explore cooking processes and techniques that are advancing with technology and learn to program your own best practice!"
Chef Daniel currently works as Regional Corporate Chef, supporting the East Coast for RATIONAL Cooking Systems, industry leader in Combi-Cooking Technology. His dual role as Culinary Schools Liason for RATIONAL has him partnering with leading foodservice educators and institutions seeking to provide students with advanced cooking technology in the classroom.

With strong passions for teaching, foodservice systems and natural resources, Daniel embarked on a quest to raise awareness around the availability of locally-grown products in South Florida and designed a business plan for a micro-distributorship to connect local farmers, foodservice establishments and chefs in the region. The Miami Herald recognized this effort and Urban Forager, LLC. became a finalist in the annual Miami Herald Business Plan Challenge.
To raise capital for this venture, Daniel began a boutique foodservice chef-consulting practice serving small and mid-sized operators in South Florida and the Caribbean seeking improvements in food-safety, workflow efficiency, quality and consistency. His efforts have helped many small business owners gain the insights to establish successful enterprises. These successes led Daniel to explore equipment-based solutions in the foodservice sector. In his current role with RATIONAL, Daniel takes his talents full-circle supporting client operations and assisting schools bring state-of-the-art cooking into the classroom.
To sign up for the Master Class, led by Chef Daniel on Thursday, June 20, 3-6 p.m., click here. Spaces are limited!
---
The Ninja Chef!
Another amazing master class will be offered on Thursday, June 20, from 3-6 p.m. while attendees will practice Garde Manger (Carving) with the Fruit Carving Ninja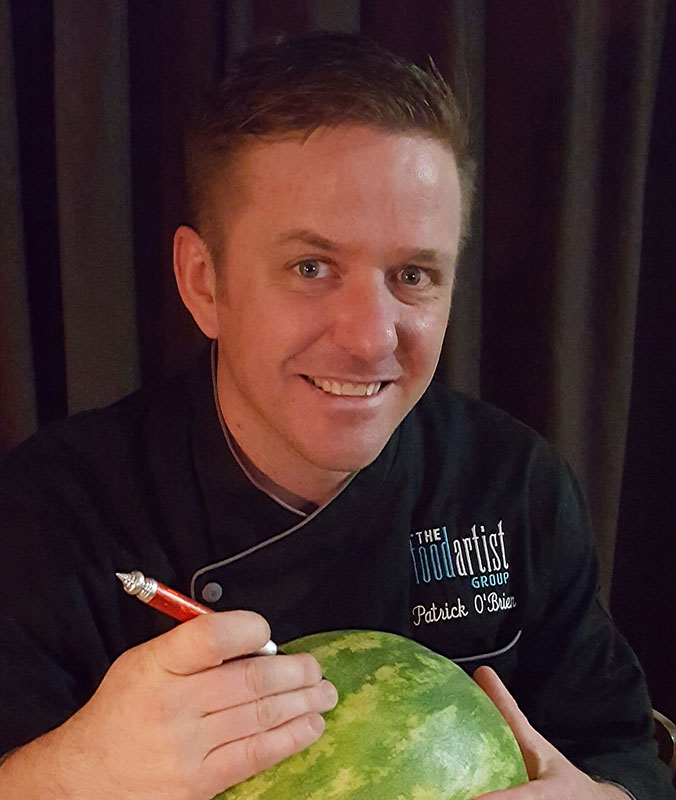 Did you know 100% of the watermelon is edible? In addition to edible, watermelon can make an attention-grabbing centerpiece. Come learn from Chef Patrick O'Brien, the Carving Ninja, during this hands-on Garde Manger Master Class. Although watermelon will be the star, attendees will learn techniques to carve multiple items.
Chef Patrick O'Brien quickly realized his talent and love for fruit and vegetable carving in the fall of 2012, when he began culinary school. Since then the 'Fruit Carving Ninja' has been turning heads with his amazing creations. Patrick travels around the country bringing his fruit and vegetable carvings to trade shows, special events, guest teaching, and culinary competitions. Patrick's fun loving personality adds to his creativity as he is always trying to find new ways to bring smiles to people through his work. With a coach's heart Patrick looks forward to all opportunities to share his knowledge and skills with others.
To sign up for the Master Class, led by Chef Patrick O'Brien, click here. Spaces are limited!
---
IMPORTANT DATES FOR 2019
May 29, 2019
Hotel Deadline, Leadership Conference
June 20-22, 2019
15th Annual CAFE Leadership Conference, Charlotte, NC hosted by Central Piedmont Community College and Johnson & Wales University