Lesson Plan: Get Creative with Potatoes
01 October 2011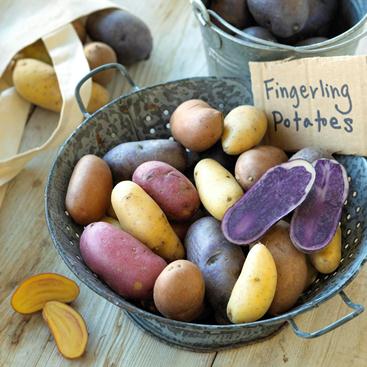 An e-learning module focusing on Americans' favorite vegetable.
Courtesy of CIAprochef.com
As the demand for lighter, healthier menu options and bold global flavors continues to grow, more and more chefs are turning to the potato as the perfect canvas for menu innovation. Why? Because potatoes are a familiar, versatile vegetable that can stand up to today's big flavors and eye-catching presentations. They're available in all kinds of exciting new varieties. And they have a remarkable nutrition story to tell. Diners love potatoes, and they demand health, variety and novelty. Now, they can have it all.
Through The Culinary Institute of America's ProChef e-learning, "Get Creative with Potatoes" presented by the U.S. Potato Board discusses today's potatoes—and how, now more than ever, they can put chefs at the forefront of menu trends. The module includes menu ideas and recipes, innovative techniques from chefs, instructional videos, potato varieties and nutrition and more.
To access the e-learning module, visit www.ciaprochef.com/potatoes.