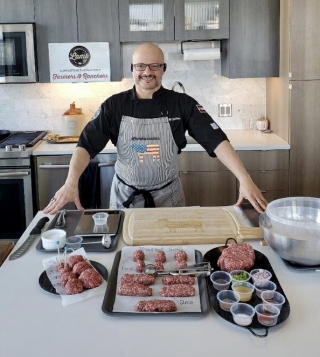 Lesson Plan: Fresh Craft Sausages with Ground American Lamb – Not Your Usual Grind
02 April 2021
Chef, butcher and longtime American "Lambassador" Mark DeNittis will share an easy and approachable lesson plan for teaching about lamb sausages.
By Chef/Butcher Mark DeNittis
Many globally inspired dishes include lamb sausages and using ground lamb is an affordable way to introduce lamb to your students. No grinder, stuffer or casings needed. Maximum flavor. Profitable results. American Lamb – Not Your Usual Grind.
In his Lesson Plan, DeNittis covers:
Tools and ingredients needed
Safe Handling
Herbs and Spices
Lamb Sausage Recipes
Resources
Click here for PowerPoint Presentation.
Click here to view YouTube video.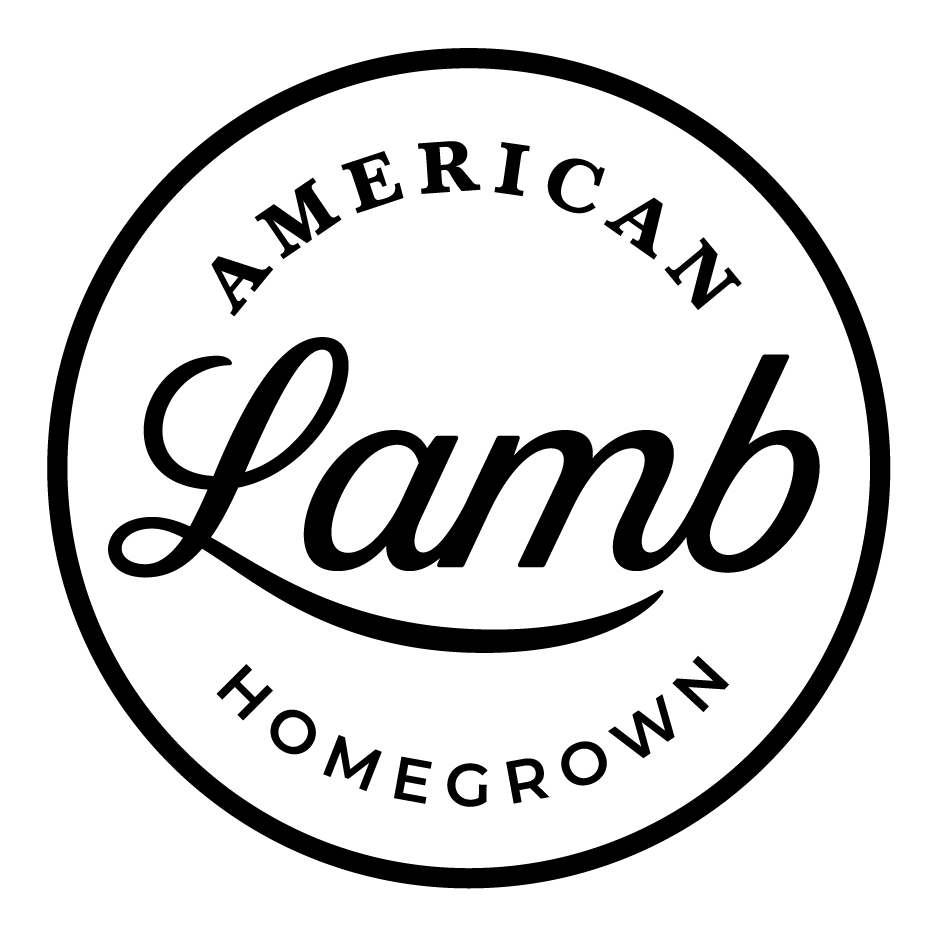 About the American Lamb Industry
There are more than six million sheep in the United States and more than 80,000 sheep farms and ranches, the vast majority of which are family owned and operated. Flocks in the East and Midwest are smaller, usually between 50 to 300 animals, while operations in the West range from those same small flock sizes up to 10,000 sheep. Sheep are raised in every state. Leading sheep production states are Texas, California, Colorado, Wyoming and South Dakota.
Today's U.S. sheep producers focus on producing flavorful and tender meat, with wool as the byproduct. The most common breeds of sheep in the United States are Dorset, Hampshire, Rambouillet and Suffolk. These breeds are known for their larger size.
Sheep are generally processed at 7 to 10 months of age. The average weight of a lamb heading for processing is around 135 pounds. Meat from a sheep less than one year of age is called lamb. Meat from an older animal is referred to as mutton. All American Lamb is either USDA inspected for wholesomeness or inspected by state systems equal to the federal government.
---
Chef and Business Consultant Mark DeNittis is a pioneer in the world of modern butchery, charcuterie and salumi. DeNittis served as Culinary Educator and Chairperson of the Meat Cutting Curriculum at Johnson & Wales University from 2000 to 2010. In 2011, he founded The Rocky Mountain Institute of Meat. DeNittis has owned and operated Il Mondo Vecchio Salumi USDA Manufacturing. He has also worked as Center of the Plate Protein Specialist for Sysco Denver as well as Corporate Chef and Sales Manager for various meat companies.