Green Tomato: Students Drive Sustainability at Kapi'olani Community College
23 November 2009
By Christopher Koetke, CEC, CCE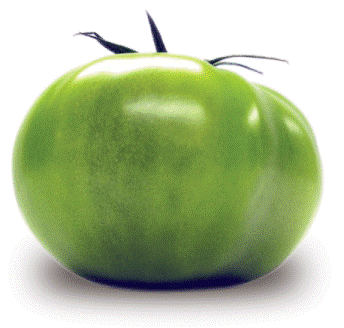 A pioneering program will inspire similar programs nationwide.
Across the country, educators are beginning to integrate sustainability into their curricula and operations. At Kendall, we're taking it a step further by reaching out to the industry with education to help foodservice operations embark on their own sustainability journey. At the Culinary Institute of the Pacific at Kapi'olani Community College in Hawaii, students have been the catalyst for their sustainability movement. San Shoppell and a few other dedicated students, supported by culinary-arts chair Ron Takahashi, have changed the face of their school.
Like most sustainability journeys, theirs has been composed of many baby steps with a few giant leaps. In 2007, Shoppell and fellow students Adina Guest and Gida Snyder established a Slow Food Convivium (SFC) at Kapi'olani. Shoppell is also a member of the Kapi'olani Community College Sustainability Committee. These two groups, along with Takahashi and the administration, have instituted changes and programs that can serve as a model for culinary programs nationwide. Here are a few of their accomplishments:
Banned Styrofoam on campus.
Established a proactive recycling and composting program.
Installed a water bubbler (funded by the Culinary Arts Department) in the cafeteria to reduce consumption of bottled water.
Installed six ozonated water generators (funded by SFC) that virtually eliminate all chemicals needed for the sanitation of fresh produce and washing of kitchen floors.
Developed a campus garden and worm composting program (funded by a USDA grant).
Converted their farm cart to operate on biodiesel generated from used cooking oil.
Healthy Cooking Demos
Through a grant from the U.S. Department of Agriculture, the school established a farmers' market on campus, which is co-sponsored by the Hawaii Farm Bureau and CIP. Three times each semester, SFC members hold a healthy-cooking demonstration using the products sold at the market. They talk about the food items used, their local origins and how they were produced. Providing education and recipes to consumers helps increase sales of locally grown food, raises awareness of buying local and sustainable, and helps consumers learn how to cook more healthfully.
Slow Food USA is excited about the potential for this project. Julia Middleton, youth programs coordinator says, "We are particularly enthusiastic about Kapi'olani's farmers' market program with their healthy-cooking demos. This is the first program of its kind, and will serve as Slow Food's model for creating similar programs at other student chapters." (For information on establishing a Slow Food program at your school, visit www.slowfoodusa.org.)
Special Events
The school is also active in other community-outreach activities. Since 2008, the school has hosted an Earth Day Celebration with education and interactive attractions that help people learn more about earth-friendly initiatives and why they are so crucial to global sustainability. The Slow Food Convivium also participates in an annual Honolulu Agriculture Sustainability Day with healthy cooking demos.
---
Christopher Koetke is dean of The Culinary School at Kendall College, Chicago, which sponsors CAFÉ's annual Green Award for culinary-arts programs.