CAFE Update September 3, 2019
11 September 2019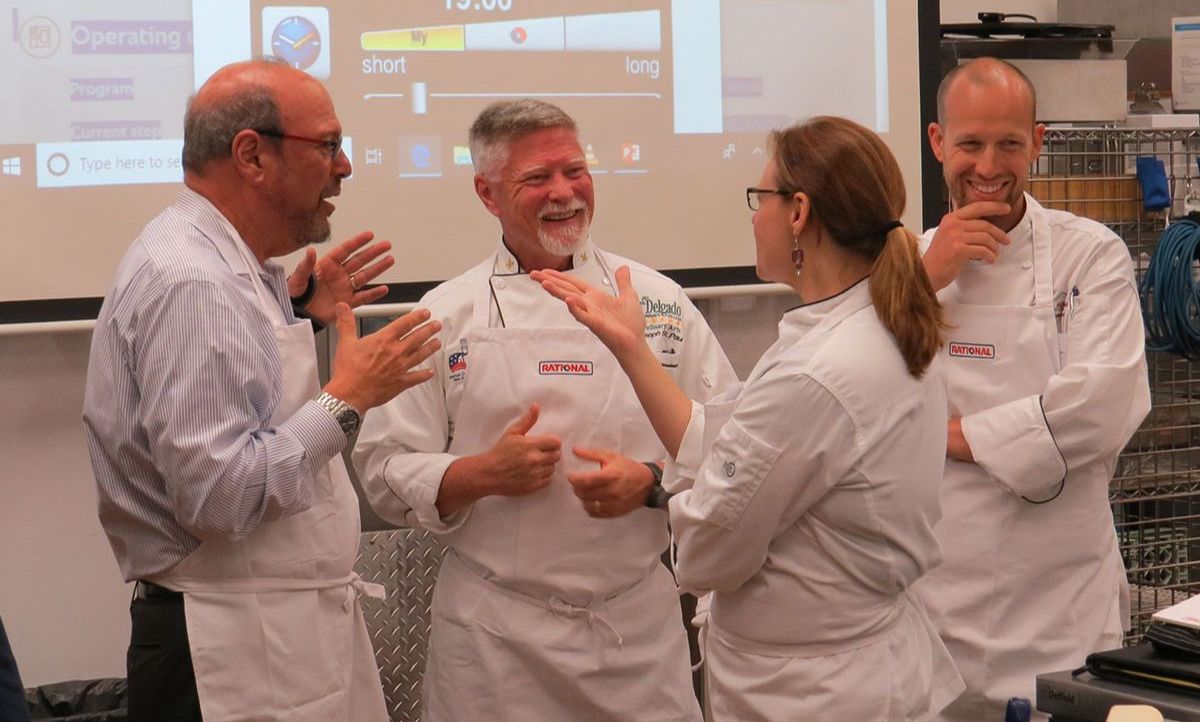 Check out the photos from CAFE's 15th annual Leadership Conference here.
Great speakers on the topics of re-invention as well as health and food
Master Classes emphasizing carving techniques, chocolate tempering, reducing restaurant waste, and cooking innovations
Industry trends updates
Peer Presentations on educational best practices
A Dynamic InfoFair (in addition to a full gift bag!)
Networking with educators from around the U.S. and earning ACF CEHs!
---
What's Next?
Deans and Directors Retreat in New Orleans, March 13-15, 2020
Limited to 50 attendees. This year's focus: "A Case for Change"
Register here.
16th Annual CAFE Leadership Conference in Portland, Maine, June 17-19 (Wednesday-Friday).
The focus this year will be on "Innovations and Inspirations"
Register here.
---
CAFE Membership
Consider joining CAFE to get access to "the Journal for Culinary Education Best Practices" as well as discounts to CAFE events.
Click here for more information.
---
Report from the ACF
Lots of news that came out of the 2019 ACF national convention in Orlando. Here is a brief summary:
Anyone is welcome at ACF events and members should encourage anyone in their community, especially other members, to attend (of course, members pay less!).
Mentors are critical to the development of all chefs. President Stafford DeCambra urged every chef to acknowledge that most of us didn't get where we are in our careers on our own. Young chefs with mentors are more likely to stay in the culinary field and advance through education, including certification.
New ACF Online Learning Center has courses for CEHs, a new apprenticeship portal and Conference On-Demand content. Conference On-Demand has every keynote speaker or presenter from main stage from 2019 event series. If you attended convention, you should have a code to access sessions that you might have missed. Is included in full registration.
New Certified Fundamental Chef (CFC) is available to high school students.
Competitions; big change. No regionals in 2020, just one giant competition at NatCon in Dallas, July 19-23. Each region will compete on one day with winners announced at the end of the day. At the gala, national winners will be announced, based on point scores. Goal is to make these comps more accessible, transparent (fair) and affordable. Competitors can plan in advance - no guessing when/where regionals are held. Travel once; cook once. Same judges, same kitchens (10 new competition kitchens in Dallas, versus Orlando's 6). They are hoping to make it bigger, better, affordable and accessible to a national audience.
Changes to CMC exam. Dates haven't been set yet. Like changes to competitions, this has been a long time request from potential CMC candidates. Many chefs simply can't get 8-10 days off work. Content and rigor is the same.
New student membership program: ALL students in ACFEF accredited secondary schools will receive complimentary ACF membership. Educators and program administrators will be receiving email with details on Aug 30th or can e-mail Joe Syrowik at

This email address is being protected from spambots. You need JavaScript enabled to view it.

for details. Schools will basically need to provide ACF with student's name, email address and when required, parental permission for them to receive communications from ACF. Post-secondary schools will soon have access to ACF property rates for students and an autopay payment plan/option. $50 per students, reduced from $82. This should be rolled out by fall of 2019.
---
Stay Tunes for Big News from CAFE
Awards program for 2020
Locations for one-day workshops, "A Taste of CAFE"
---
IMPORTANT DATES FOR 2019
May 29, 2019
Hotel Deadline, Leadership Conference
June 20-22, 2019
15th Annual CAFE Leadership Conference, Charlotte, NC hosted by Central Piedmont Community College and Johnson & Wales University
March 13-15, 2020
8th Annual CAFE Deans and Directors Retreat, New Orleans