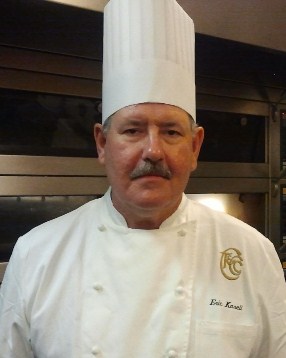 A member of the American Culinary Federation's chapter in Atlanta lauds the personal and professional value of attending a well-developed and executed monthly meeting.
by Eric Karell, CEC, AAC
I attended the April meeting of our chapter not really knowing what to expect. The last time I attended an ACF Greater Atlanta Chapter Inc. meeting was at least three years ago when I hosted the President's Gala at the Atlanta Athletic Club. Even though it was a beautiful spring evening and I was fairly tired from a busy weekend, I decided to drive the nearly 30 miles to the Halperns' Purveyors of Steak and Seafood's kitchen, research and training facility.
I was greeted warmly by some old friends at the door, Halperns' employees I have known for a dozen years. They gave me a raffle ticket and informed me there would be a drawing for some boxed steaks at the end of the meeting. Sounded promising.