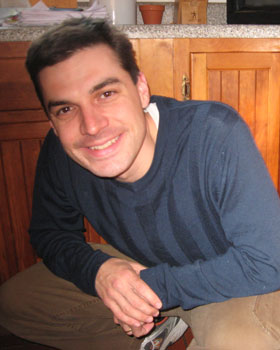 An English professor expresses his hope for the culinary-arts students he teaches: that they will see how public speaking translates to everyday interactions.
By Scott Palmieri, Ph.D.
With dreams of becoming the next Thomas Keller or Alice Waters, freshmen who must enter my Communication Skills class at Johnson & Wales University are often far from enthused. As my colleague, Bill Lenox, reminds me, when they go home for Thanksgiving and are asked by their loved ones to wow the family in the kitchen, they are left to explain that they were behind a desk or podium for most of the fall.
For the university, this is a source of pride, as they receive a well-rounded education. However, how do I, an English professor, relate my subject to future culinarians? After 11 years teaching English courses to culinary and baking-and-pastry students, I have learned to speak their language better while bringing them into my world.