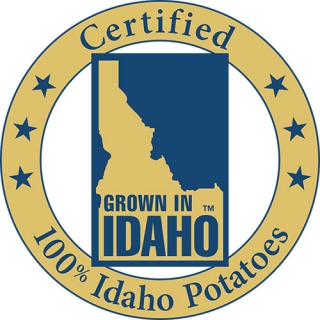 2018 Idaho Potato Commission Innovation Award
CAFÉ is proud to be partnering with the Idaho Potato Commission (IPC) once again as they sponsor the Innovation Award for 2018.
This Award recognizes educators at both the secondary and postsecondary levels who have shown to be innovative in their approaches to effective culinary arts education.
Each year the Committee looks to see if the Award applications address a specific area that has been determined to be an important part of the industry-education relationship in the culinary/baking/pastry/hospitality training areas.
In 2018 the emphasis will be on how these educational programs bring in real-life experiences so that their students and graduates are more prepared to translate and adapt their classroom training to the needs of industry.
The Award will be available to a postsecondary program (and runner up if applicable) and a secondary program (and runner up if applicable). Winners will receive a check for $1,000 each and runners-up will receive a check for $500 each. All two (or four) will receive complimentary registrations to the 2018 CAFÉ Leadership Conference. (Hotel and travel are not covered).
You are welcome to apply more than one year for the IPC Innovation Award; however, materials submitted should be current and relevant to the theme for that year.
Applications should include the following:
A cover sheet which includes the name and contact information (including cell phone) of the person completing the application
A narrative describing how the applicant's program addresses "real life experiences" as part of their curriculum. This could include successful apprenticeship, externship, or internship experiences in addition to guest speakers, field trips, etc.
Documentation which could include

Catalog and/or course descriptions
Evaluations of the experiences by students, industry, and educators who are monitoring the program or course
Testimonials of students and/or industry participants
Other documents which would show the Committee how these experiences are successfully incorporated
Deadline for applications is April 1, 2018. Winners will be notified no later than May 1, 2018. Winners must be represented at the Leadership Conference to be recognized. The CAFÉ Leadership Conference is June 14-16, 2018, in Milwaukee, Wisconsin.
Send your four (4) application packages to:
IPC Award Application
c/o CAFÉ
502 Chester Ave
Annapolis, MD 21403