This May, McCormick® will launch the Flavor Suite, a vibrant reimagining of the hotel experience that infuses the Flavor Forecast®'s themes into every corner. In partnership with Omni Berkshire Place in New York City, McCormick® will transform the 1,000-square foot Rodgers & Hammerstein Suite into a creative and multisensory destination with interactive interior design and whimsical but flavorful amenities.
McCormick® will also give flavor adventurers a chance to win a two-night weekend stay at the hotel, from May 20-22, 2022, including one night in the Flavor Suite.*
From the moment guests enter the Flavor Suite, they'll find eye-catching décor, intricate textiles, and vivid colors inspired by Egypt and India. To create this immersive environment, McCormick® tapped the expertise of two women who inspired this year's Food Stories trend with their soulful interpretations of regional foods: Monica Saxena, the founder of aRoqa in New York City, and Iman Moussa, a pioneer of plant-based Egyptian cuisine at Koshary Corner in Clarksville, Md.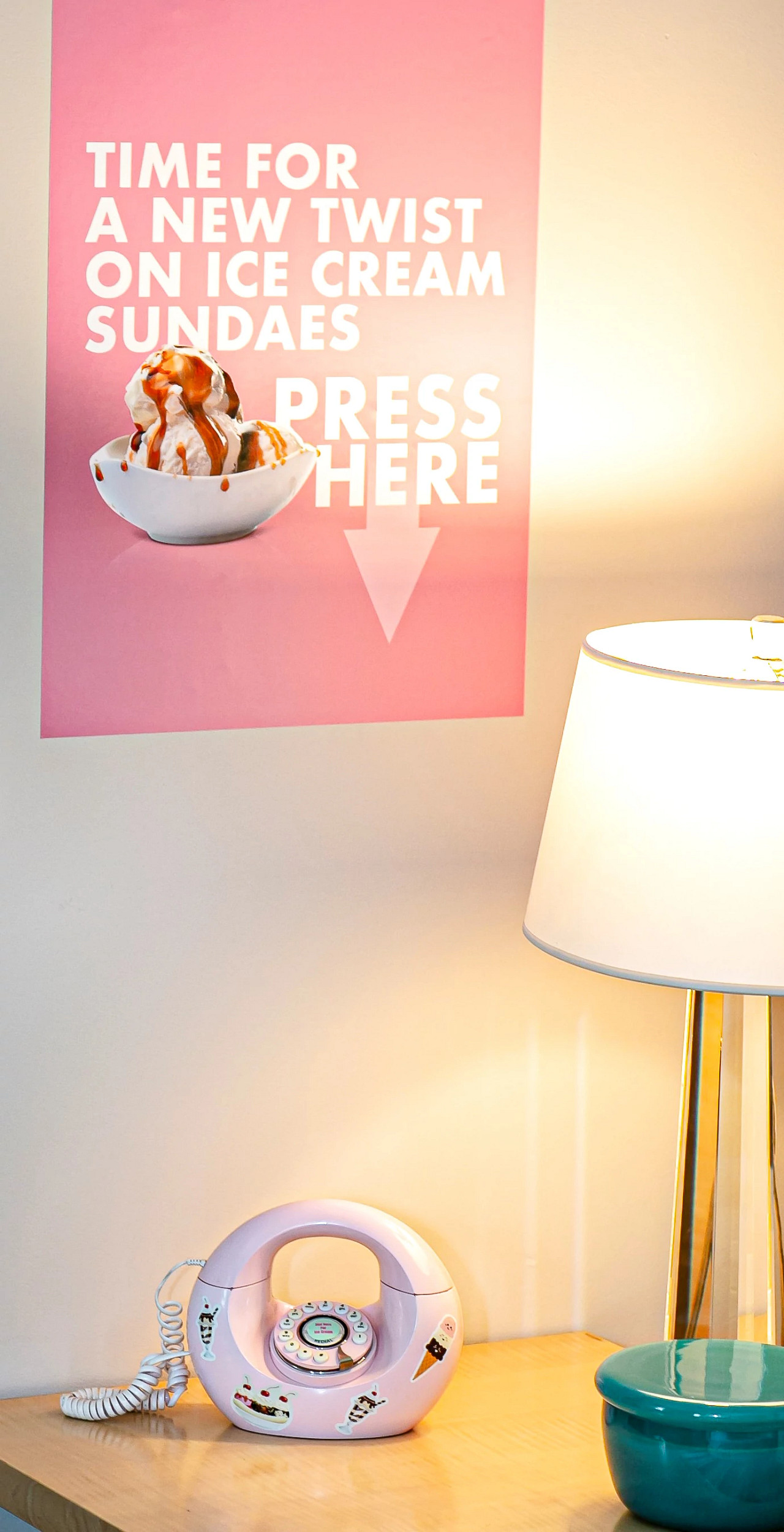 The Flavor Suite will also feature zany and crave-worthy amenities highlighting the Flavor Forecast themes:
A retro bedside phone will offer Sundae Service at the push of a button, delivering ice cream on demand with a Plus Sweet-inspired toppings bar. Adventurers can mix and match toppings like gomashio, a Japanese condiment made with sesame and salt, or chamoy, a Mexican sauce made with pickled fruits and chile peppers, for complex and unpredictable layers of sweetness.
The Time Out Mini Bar will serve mindful cocktails and mocktails that showcase the power of time. While guests sip on Blood Orange & Beet Margaritas and other infusions, aromas of green tea and lemongrass promote a relaxing experience.
Whether guests are looking for photo-worthy moments or a good night's sleep, the magical king-sized ice cream bed will rise to the occasion with adorable dessert-inspired bedding, pillow props, and a scratch-and-sniff headboard enveloping guests in Plus Sweet scents.
An edible wall will encourage guests to broaden their horizons and palates as they taste delicious regional snacks pinned to a world map.
Those inspired by the Flavor Forecast can immerse themselves in the trends outside of the Flavor Suite. From now until the end of May, locals and travelers alike can stop by Berk's Bar in Omni Berkshire Place for a Blood Orange & Beet Margarita, a sweet and earthy cocktail made with infused sours inspired by Time as a Luxury Ingredient.
Anyone craving the Flavor Suite experience can enter the sweepstakes beginning now through May 10, 2022, by downloading McCormick®'s Flavor Maker App, available on iOS and Android.
*For more details about the Flavor Suite and a deeper dive into this year's Flavor Forecast trends, please visit http://www.flavorforecast.com.
Photos courtesy of McCormick® & Company