"Olive oil not only tastes great, but increasingly we are learning about the healthy benefits it has for our bodies," says Scott Jenkins, executive chef at Arlington, Va.-based Extra Virgin restaurant. "And it is quite versatile, making it easy to find ways to incorporate it into your diet."
Here are five health benefits of using olive oil:
Anti-inflammation. Along with having healthy properties that help reduce inflammation in the body, olive oil also has anti-clotting properties. This helps to make olive oil a choice that is better for the heart.
Antioxidants. Many health professionals have deemed olive oil to be heart healthy because it contains powerful antioxidants called polyphenols. The polyphenols slow the progression of atherosclerosis.
DHPEA-EDA. This is one of the most important polyphenols found in olive oil, and researchers have found that it protects red blood cells from damage.
Monounsaturated fatty acids. Olive oil is high in monounsaturated fatty acids, which helps to control a person's LDL—or bad—cholesterol, while it also helps to raise the body's good, heart-healthy cholesterol.
Secoiridoids. This category of polyphenols found in olive oil is being researched for its anti-cancer properties. It is believed to provide the digestive tract with some protection.
Additional research suggests that olive oil has beneficial properties for bone health, cognitive function and anti-cancer benefits.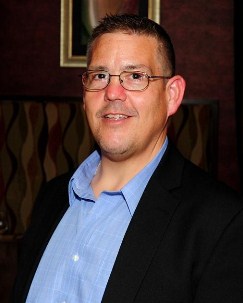 "Adding olive oil to your diet can be simple and tasty," says Jenkins brings more than 18 years of top-notch culinary experience to his new post at Extra Virgin. Having worked in such positions as executive chef manager, sous chef and director of food and beverage, he understands what it takes to keep a restaurant running smoothly and to provide unbeatable customer service. Jenkins. "For the best results, buy a good-quality extra-virgin olive oil and store it in a cool, dark place so that it doesn't go rancid or isn't subjected to a lot of light exposure."
Jenkins holds a bachelor's degree, specializing in the area of hospitality/tourism in hotel and restaurant management with an emphasis on culinary arts. He has worked at such area restaurants as Hilton's Dan & Brad's, O'Malley's Restaurant and Lounge in Holiday Inn, and Barlow's Restaurant in the Omni Hotel. In addition to his education and experience, Jenkins has been active in the community, providing healthy cooking demonstrations.
At Extra Virgin, located in Shirlington Village's "Restaurant Row," diners can choose from a variety of modern Italian cuisine options, including such specialties as wood-fired pizzas, pastas, meat, poultry and seafood, as well as vegetarian options. The restaurant, which offers an olive-oil-inspired menu and décor, offers lunch specials and new weekly menu specialties. For more information on the restaurant, visit www.extravirginva.com.
---
Photo: This mixed grill of diver scallops, shrimp, salmon and calamari with lemon vinaigrette capitalizes on the flavorful health benefits of olive oil, and is one of Extra Virgin's most popular dishes. Courtesy of Russell Hirshon.