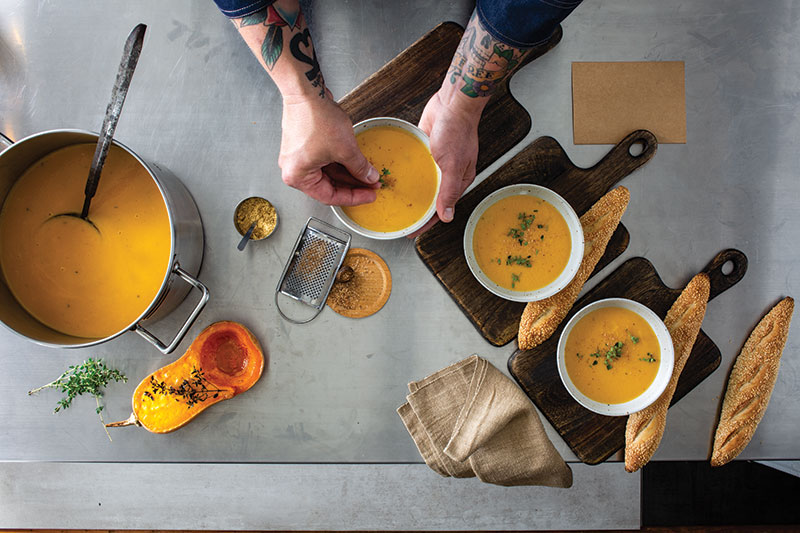 Teaching culinary trends in the classroom can begin with a stock pot full of a flavorful simmering liquid. But to really emphasize trends like healthy, spicy, and ethnic, instructors can add flavors and superfoods that take the pot from traditional to spot on.
When teaching warm soups during the colder months, instructors can create applications incorporating superfoods and veggies into comfort-food soups.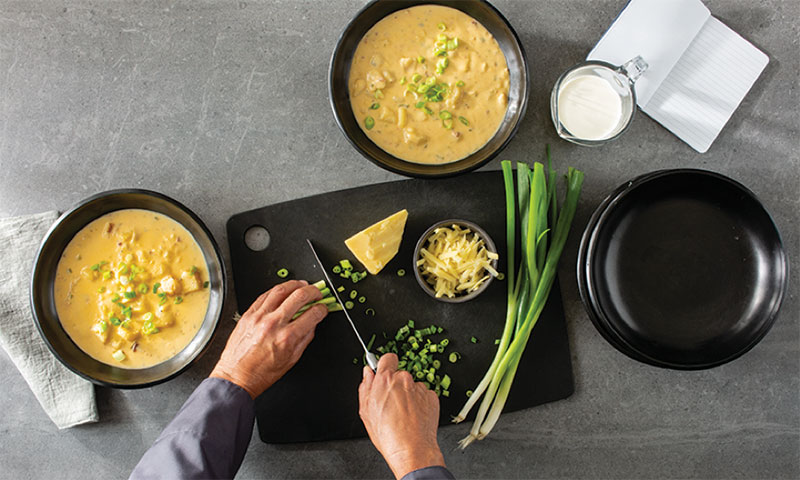 For instance, add chopped kale to potato soup, or serve soup with superfoods already included, such as creamy cauliflower, quinoa and fontina soup.
Also, broth-based ethnic soups, such as Vietnamese pho, Mexican caldo de pollo (chicken soup) or Japanese ramen support both the ethnic and better-for-you trends. Asian soups such as pho are boldly flavored from herbs and spices yet offer a lighter soup.
Another idea to turn up the heat on a warm soup is to add spicy flavors, such coconut green curry with shrimp, or include toppings such as Sriracha. For more ideas on soup toppings, click here to read Gold Medal Classroom's "Spotlight on Soup Toppings."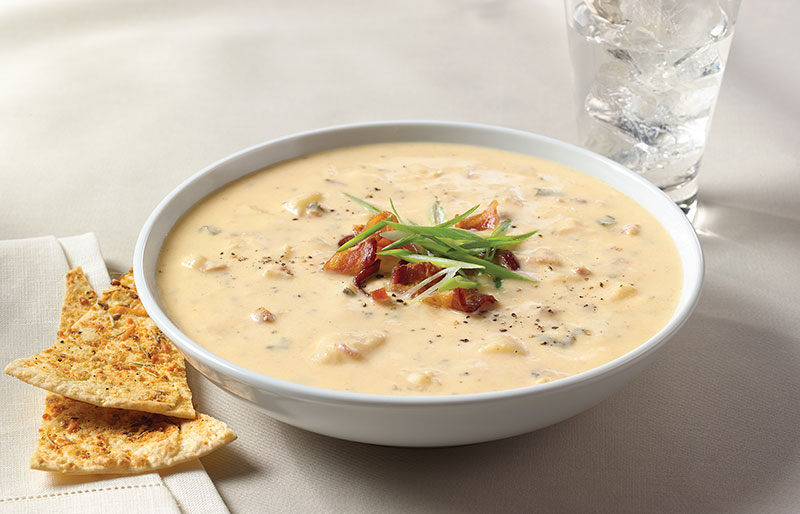 Seasonality is also an important culinary concept and can be emphasized when discussing soups in the classroom. For ideas on how to customize and create soups with items typically available during the fall and winter months, click here to watch a video, "Insights & Seasonality: Fall & Winter" with Campbell's Foodservice's Executive Chef.
---
Photos courtesy of Campbell's Foodservice
Click here to read another Gold Medal Classroom story featuring soups. Soup can be simple or complex, sexy or soulful, a staple for a pre-meal offering or the main attraction.