Friday, 10 January 2014 22:26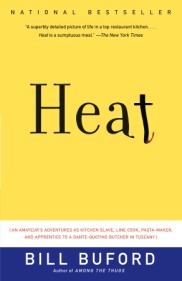 Does your program meet the needs of the industry it serves and adequately prepare your students to shine?
By Paul Sorgule, MS, AAC
I just finished re-reading Bill Buford's book, Heat: An Amateur's Adventures as Kitchen Slave, Line Cook, Pasta-Maker, and Apprentice to a Dante-Quoting Butcher in Tuscany,about his hands-on experiences on the line in Mario Batali's restaurant and subsequent time working with arguably the finest butcher in all of Italy.
As I finished this great depiction of the learning process in kitchens I was again inspired to look at how we prepare students for the rigors of the kitchen. What came through very clearly in Buford's story (and from my own experiences as a chef) was the intensity of the kitchen and the realization that a strong culinary program must be able to recreate this intensity if students are truly destined to "learn."
There is a difference between teaching and training, and both must be present in a curriculum if the end result is a graduate who is "kitchen ready" today and "career ready" tomorrow. What operational chefs are looking for in culinary graduates is a strong foundational knowledge of cooking, positive attitude, willingness to learn, the ability to work with others as a team, efficiency, stamina and the ability to multi-task under pressure.
To me, it only makes sense that this should be the starting point in building a modern culinary curriculum. Every course built, every lesson plan designed, every facility built and every faculty training session should reflect back on these expectations. Does this design meet the needs of the industry it serves and adequately prepare our students to shine?