Wednesday, 10 September 2014 20:42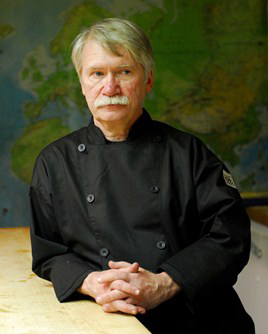 How adept are your faculty at integrating technology in the kitchen and classroom? Are you training and teaching them to understand issues relating to farming, processing, packaging and shipping of raw materials used in kitchens? Great teachers, like excellent employees in any field, thrive on self-improvement.
By Paul Sorgule, MS, AAC
Your facilities are in order, all of the collateral pieces are designed with wonderful pictures of incredible food and the smiling faces of your students, the website is up to date and your curriculum has been designed with input from accrediting agencies and industry leaders. You invested the time and energy seeking the best possible faculty.
So, everything is ready to go. Open the doors and let the students in. Is anything missing?
When institutions such as yours build their checklists for successful design and implementation of a culinary program, there is far too often one critical piece missing. Staff training and development, just as is the case in restaurant operations, falls victim to the deadly budget cut. Let's think about this for a moment.
Administrators would likely agree that their most valuable asset is the cadre of great teachers they hire. These great teachers are dedicated to their chosen profession and excited to share their knowledge with students.