Wednesday, 25 March 2015 07:00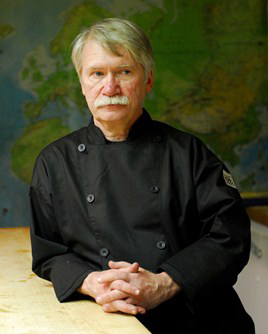 As their career paths become clear, students will inevitably emulate what they've experienced in our classrooms and kitchens. Thus, our responsibility is great. Which attitudes, aptitudes and beliefs do we want graduates to portray throughout their careers as a result of our actions?
By Paul Sorgule, MS, AAC
As many schools head into the final stretch of an academic year, I thought that it might be an opportune time to reflect on the responsibility we share as a catalyst for positive change in the food industry.
Each student who walks across that commencement stage in 2015 and beyond could be a person who helps to make our industry that much better; a person who may very well define what it means to be a successful restaurateur, chef, research chef, pastry chef, teacher, author or advocate for food integrity in America.
As educators we have an obligation and a wonderful opportunity to set the stage for this to take place. Students will inevitably emulate what they experience in classrooms and kitchens as their career paths become clear. You can, and do, make a difference every day and should never lose sight of the power and responsibility that coexist.