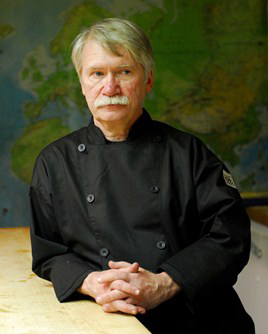 What can we learn from Detroit automakers, BlackBerry and Blockbuster? Technology and other factors are gradually changing how we cook, what we cook, how it is served and to which audience it appeals. Culinary programs need to begin planning today to meet the future needs and demands of an evolving marketplace.
By Paul Sorgule, MS, AAC
It might seem odd to be thinking about an educational model 10 years from now, yet most successful businesses build strategies based on what they know and what they don't know about the future. As deans and directors, are you asking the right questions? Are you spending enough time thinking about tomorrow while still dealing with the challenges of today?
Who should be involved in these discussions? Thoughts about tomorrow should (must) include all stakeholders in the educational process, and even those businesses and individuals who may offer insight through totally different disciplines. The stakeholders would certainly include faculty, employers, students and leaders from other institutions of higher learning, but should not be limited to this cadre of people who are directly impacted by your planning.