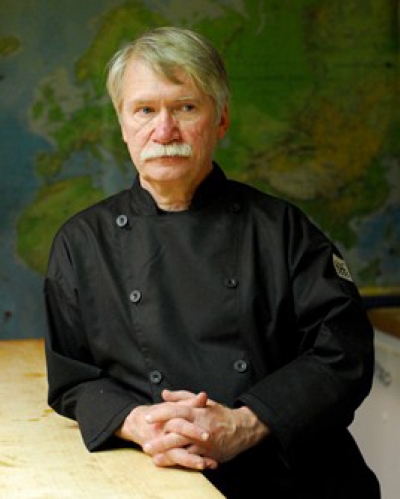 Think Tank: Don't Let Your Program Become a Commodity
02 August 2015
Becoming unique, contemporary and benchmark setting defines a brand. Here's a checklist to determine if your program is forward thinking or merely churning out graduates. Start by asking yourself, "How is my program perceived in the marketplace?"
By Paul Sorgule, MS, AAC
When was the last time you viewed your curriculum and program experience through the eyes of the consumer? In this case, the consumer is the potential student, the chef who may hire your graduates and the industry as a whole. Has your program fallen into the trap of being "ordinary" and maybe out of touch?
Of course, there are definitive pieces of content that must be present if we are to adequately prepare our students for success. But beyond that, what makes your program unique? Why would a potential student choose to enroll, why would a treasured chef choose to hire your graduates, and why would the industry as a whole stand up and acknowledge what you are doing?
Becoming unique, contemporary and benchmark setting is what defines a brand. Executing this uniqueness is what allows the brand to continue to flourish. Becoming aware of how your program is perceived is paramount to success and should thus be a critical part of the dean or chair's job.
How are you doing in this regard? Here are some thoughts that could easily be the focus of many faculty meetings and private sessions with those who are responsible for admissions and marketing:
How is your program perceived in the marketplace? Have you measured this perception among students, potential students, alumni, industry chefs, professional organizations and even your faculty?
What will the food industry look like in 10 or even 20 years? Are you paying attention to those who are capable of making such predictions?
Now that your graduates are working, what skills are they lacking to be effective in their jobs? Are you asking them?
How can your program adapt to an ever-changing field of education? Are you looking into alternative methods of delivery, hybrid programs, certifications, stackable specializations, etc.?
What are the long-term trends in foodservice? Are your faculty building the necessary skill sets to serve as content experts in relation to these trends?
In what areas is your institution positioned to serve as an important niche content provider that will set you apart from commodity programs? As an example, a program that resides in a college with a strong science of focus might consider adopting a Culinology® degree in conjunction with the Research Chefs Association, or a culinary program in an ag school might be best positioned to focus on true farm to table.
What unusual and exciting experiences are or could be built into your program that would set you apart? This might include working with companies on unique special events, working programs in wine country, programs abroad, contracted food-research projects, student-run businesses, etc.
Are there partnerships with professional organizations that may make sense for your program?
Have you considered providing real lifelong learning connections with your graduates and those who recruit them?
Are you working with regional media so that they view your faculty as experts in the field of food and, as such, refer to them when there is a need to build a story or answer a question regarding food?
Are your faculty members sitting at the table with industry leaders and professional organizations to build an understanding of the issues that face the food industry?
If the answer to any of these questions is "no," then it might be time to redirect your efforts.
We all realize that the world is on the cusp of a paradigm shift in how we view and relate to the food supply and the systems used to bring product to the consumer. This shift will impact every single student who passes through your kitchens, every alumnus who fondly remembers his or her time at your institution, and every chef who employs your graduates in the process of preparing and serving food for guests.
As educators, our responsibility is to these stakeholders. Creating a responsive program is our responsibility. Allowing our programs to succumb to commodity status will not set the stage for long-term viability and recognition as being a source of well-prepared graduates.
---
Paul Sorgule, MS, AAC, president of Harvest America Ventures, a "mobile restaurant incubator" based in Saranac Lake, N.Y., is the former vice president of New England Culinary Institute and a former dean at Paul Smith's College. Contact him at
This email address is being protected from spambots. You need JavaScript enabled to view it.
,
www.harvestamericaventures.com
.