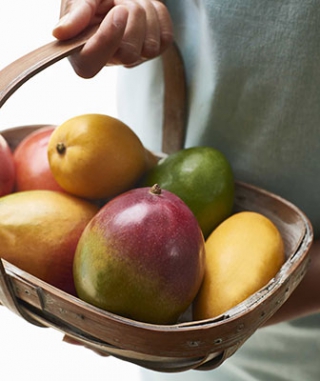 National Mango Board Announces a Foodservice Recipe Contest: Share. Mango. Love.
Foodservice professionals are encouraged to showcase savory mango recipes to win prizes.
The National Mango Board (NMB) invites professional chefs, dietitians, onsite managers and directors working in commercial and non-commercial foodservice operations to enter its Share. Mango. Love. Foodservice Recipe Contest.
Designed to showcase the versatility of fresh mango in savory applications, the Share. Mango. Love. recipe contest will award four cash prizes, three first prizes of $1,000 and one grand prize of $2,000. Submitted recipes can be an existing menu item or a dish created specifically for this contest.
Entries will be accepted for one or more original savory recipes in the following categories: appetizer/snack, salad/side, and entrée. Entries will be accepted through August 31, 2017. Interested foodservice professionals can visit mango.org/foodservice to enter or get more information about the contest.
"Educating the foodservice industry on how simple and fun it is to cook with mangos is key to increasing mango usage in menus," stated Valda Coryat, director of marketing at the NMB. "Through this contest, we want to inspire foodservice professionals to try mangos in new and exciting ways; and explore the mango flavors and textures that complement many menu options."
For more information about fresh mangos, as well as tools and resources for foodservice operators and distributors, visit mango.org/foodservice.
---
About the National Mango Board
The National Mango Board is an agriculture promotion group supported by assessments from both domestic and imported mangos. The board's vision, to bring the world's love of mangos to the U.S., was designed to drive awareness and consumption of fresh mangos in the U.S. marketplace. One cup of the superfruit mango contains 100 calories, 100 percent of daily vitamin C, 35 percent of daily vitamin A, 12 percent of daily fiber, and an amazing source of tropical flavor. Learn more at mango.org.