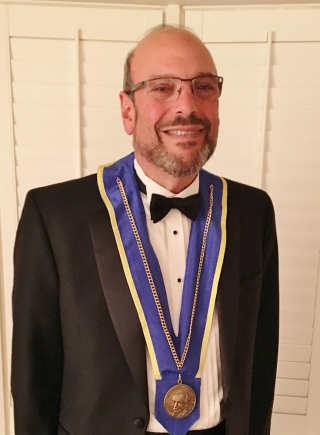 Chef Weiner has made three suggestions
Look at the articles you can read over the summer to prepare yourself for the upcoming school year.
Assign a list of articles to your returning students that you want them to read.
If you know over the summer who will be enrolling in your class, send each of them a list with hyperlinks of the articles you want read by the first day of class.
It should take you or your students no more than 15 minutes to read any of the articles.
https://cafemeetingplace.com/fifty-minute-classroom/item/1960-fifty-minute-classroom-s-centennial-article-index
CAFE appreciates what Chef Weiner has shared each month based on his experience and his ever-curious approach to how to improve culinary education. Thank you Chef Weiner!
---
And thank you to our CAFE team who is assembling in June for the annual conference.
Meredith Odom, CAFE Administrator
Lisa Parish, Gold Medal Classroom Editor
Sarah Gilbert, CAFE conference expert
Callie/Scott Underwood, CAFE's willing sets of hands
New this year…Don Odiorne, photographer!
Behind the scenes: Nish Hansen, designer and Leah Robinson, webmaster
Thank you all!
---
Correction to Last Week's Announcement of CEH Awarded by the ACF
The correct number of Continuing Education Hours for the upcoming conference is as follows:
9.75 total for the conference only; 12.75 total which includes master classes (garde manger, reducing waste and RATIONAL) and 13.75 total which includes the chocolate class.
CAFE apologizes for the error.
---
IMPORTANT DATES FOR 2019
May 29, 2019
Hotel Deadline, Leadership Conference
June 20-22, 2019
15th Annual CAFE Leadership Conference, Charlotte, NC hosted by Central Piedmont Community College and Johnson & Wales University
March 13-15, 2020
8th Annual CAFE Deans and Directors Retreat, New Orleans