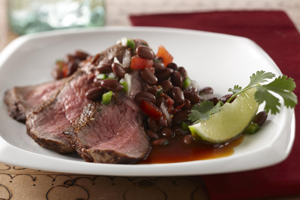 New resources, recipes and menu ideas are available online for students' use, to teach them to understand how to help consumers make informed food choices—not only during National Nutrition Month in March, but all year long.
Courtesy of the Soyfoods Council
Soyfoods have played an important role in Asian cuisines for centuries. In recent years they have become popular in Western countries because of their nutrition and health properties.
Soyfoods are excellent sources of high-quality protein and provide a healthy mix of polyunsaturated fat. In addition, independent of their nutrient content, there is very intriguing evidence indicating soyfoods reduce risk of several chronic diseases including coronary heart disease, osteoporosis and certain forms of cancer. All individuals are well advised to eat a couple of servings of soyfoods every day.