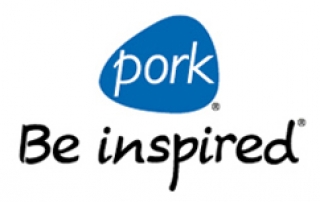 THE NATIONAL PORK BOARD "Be Inspired" COOKING COMPETITION
Center for Advancement of Foodservice Education (CAFÉ) Leadership Conference 2016
COMPETITION GUIDELINES
APPLICATION:
All interested instructors must submit a completed application and "Inspired", tested pork recipe with quality photo JPEG of the finished dish (This pork entrée does not need to be the same item that selected contestants use in the competition).
The National Pork Board will ask for your approval to use selected recipes in their publications and promotions.
The deadline for application submission is March 1, 2016.
Eight applicants will be chosen to compete at the Annual CAFÉ Leadership Conference in Chicago, IL
All selected contestants must register for attendance at the CAFÉ Leadership Conference.
The application consists of an instructors full contact information including the school where he/she is working along with the recipe to

This email address is being protected from spambots. You need JavaScript enabled to view it.

.  The deadline is

March 1

.
FOR THOSE SELECTED:
Uniform and Tools:
All participants are expected to arrive in complete, pressed chef whites, black pants, polished black shoes, and with white chef aprons and side towels. The Pork Board will supply baseball hats for all participants.
All participants are to bring their own knives and any specialty hand tools. All other equipment, including china, will be available in the host kitchen.
FOOD SUPPLIES:
All participants will be provided the same market basket of ingredients and will be notified of the pork protein in advance. Standard "free" items will also be made available (a complete list will be provided to those competitors selected for the competition).
THE MENU:
Competitors are allowed to bring in recipes for the assigned protein.
Competitors will be required to develop a menu for the competition once they have been given the market basket and will have 15 minutes to do so at the beginning of the competition.
The menu must include the following:
ENTRÉE (Pork – Center of the Plate Feature)
VEGETABLE
STARCH
RELISH, CHUTNEY, SALSA OR COMPLEMENTARY GARNISH
SAUCE
The competitor will be required to prepare five (5) portions for judging (3 will be tasted by our judges and one for display.
JUDGING:
There will be five judges (1 floor judge and 4 tasters).
Competitors will be assigned a staggered start time and a window for presentation. Failure to meet the designated window for presentation may result in disqualification.
JUDGING CRITERIA:
The Floor Judge will evaluate the following:
Proper Sanitation and Product Safety
Organization of Work Area (mise en place)
Use of proper cooking techniques
Timing to ensure the highest quality product
Menu creativity
Grace under fire
The Tasting Judges will evaluate the following:
Effective use of designated protein
Taste and flavor
Plate composition (balance of nutrition, appropriate portion sizes, color and texture balance)
Plate presentation (attractive and appetizing presentation, realistic for consistent execution in a restaurant)
Food texture and temperature (hot food hot, warm plate, degree of doneness)
*NOTE: All competitors will have 2 ½ hours to prepare their four portions once their time has begun.
Although there may be assistance available for cleanup, competitors are expected to clean their stations and take care of remaining food using proper storage procedures.