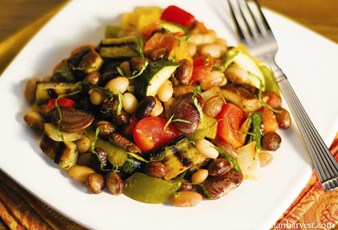 Courtesy of CIAprochef.com
You don't have to get on a plane to taste one of the glories of Brazilian cooking ... or a bubbling cassoulet from Southwest France ... or a Tuscan soup that tastes like somebody's grandmother made it. Beans can take you there.
Through The Culinary Institute of America's ProChef e-learning, "The World Bean Kitchen: Passport to Flavor," presented by the Northarvest Bean Growers Association, debunks some of the myths that surround the cooking of dry beans. Learning segments include "Beyond Bean Basics," "Bean Nation: The American Experience," instructional videos and more.
Read more...